Downloaded every week into your body for 8 hours while you sleep!
INCLUDED WITH THE MONTHLY CLASSES
understand yourself & the universe
Will you commit to treating yourself with love and kindness?
Learn to love yourself better, recognize self-sabotaging patterns, let go of judgments and REMAIN self-loving all day long!
5-days | 5 minutes per day | it's FREE!!!
Start loving yourself better today!
inside Transcension gate membership

CLARITY OF MIND, CLARITY OF PURPOSE, END OF SUFFERING CYCLE, SPIRITUAL FULFILLMENT, SOVEREIGNTY (no one can mess with your system), CONTINUOUS CONNECTEDNESS TO ONENESS (experiences of Love and Joy), CONTENTMENT  (feels like happiness and bliss), HIGHER SENSORY PERCEPTION, SELF-RESPONSIBLE, SELF-ACCOUNTABILITY, END OF PHYSICAL, EMOTIONAL AND MENTAL ADDICTIONS, SPIRITUAL FREEDOM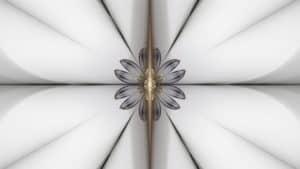 Boundary & Vertical Tube A central Vertical Tube with a Boundary bubble-field around it is the base-code for creation. Everything in this Universe is designed along the pre-set parameters established
READ MORE »
Transcension is a NEUROPSYCHOLOGICAL CONSCIOUSNESS SHIFT, and it is an evolutionary step beyond Ascension. During the awakening process, one moves along the Ascension Stairway, as the Soul goes through its developmental stages. 
On this journey, you ACTIVATE finer template frequencies, ANCHOR them in your body one by one, TRANSMUTE what is in the way of their integration, and eventually arrive at the INDIVIDUALIZED ONENESS level (Unity/Christed Consciousness of the Soul-Self). At this stage the physical body is fully integrated with the Crystal Lattice of God Source, vibrating at the faster frequencies, which (from the human perspective) are not experienced as physicalized anymore. Your current step on the Ascension Stairway in this lifetime determines your proximity to this final stage – and EVERY step counts!
In Transcension we SIMULTANEOUSLY HOLD the JOURNEY and THE DESTINATION.
TRANSCENSION GATE MEMBERSHIP is the COSMIC SUPPORT for this Transcension process. Through the conscious telepathic link to the Universal Intelligence I offer you MONTHLY TRAINING & MENTORING from the Solar Council, the multidimensional Kadishtu Guardians, and myself in how to COMPREHEND, TUNE IN, and MAINTAIN the "destination" of  becoming God (the Soul-Self). 
Every one of us deserves FEELING CONNECTED and FILLED WITH PURPOSE. We are all capable of conscious CONTACT with our ENERGY GUIDES,  with our SOUL DESTINY, and with the whole UNIVERSE.
While downloading and integrating this multidimensional wisdom into our Light Bodies, we are going through a neuropsychological Consciousness Shift. To MAKE SPACE for the new energies, the old beliefs and karma have to be cleared.
Inside the TRANSCENSION GATE MEMBERSHIP you are ACTIVATED
through the easy-to-follow GUIDED MEDITATIONS and WEEKLY ENERGY TRANSMISSIONS
to help you work on the steps of the Ascension Stairway
so that you can FEEL SUPPORTED, INSPIRED, and MOTIVATED to BRAVELY STEP INTO YOUR BRILLIANCE.
Unconditional Love. Sovereignty. Authority. Mastery.

Inside the TRANSCENSION GATE MEMBERSHIP you will be given PRACTICAL TOOLS to PRACTICE this Transcension process and ACCOUNTABILITY assignments to keep you ON TRACK, SEE RESULTS and MAKE PROGRESS daily!

It is important to develop DISCERNMENT of the frequencies we interact with – from the materials we choose to study to the energy guides that we are in contact with. Discernment is based firstly on Universal Maat (Divine Truth), and secondly on personal truth (what feels right for you at the current place in your life).
Sustained effort is required for any worthy task to become a transformational success. Inside the TRANSCENSION GATE MEMBERSHIP I train you to HONE YOUR DISCERNMENT ABILITIES and REMAIN CONSISTENT in your CLARITY.
You will learn to DIFFERENTIATE VARIOUS STAR RACES, to KNOW YOUR OWN TRUTH with ease, and to RECOGNIZE DIVERSE ENERGIES of your own field, of other people, and of your energy guides!
An amazing audio-course to start you on detailed "mechanics" of Ascension, how it is applicable to you and to the planet as a whole right now, and how to join in the co-creative integration of your Soul into matter.
Listen to the entire Ascension Library in the MP3 format!
BUY the audio ENERGY-CODED library HERE
of the Transcension Process
The TRANSCENSION PROCESS is a FULL PERSONAL TRANSFORMATION when one becomes FREE FROM SUFFERING.
The fear is still experienced at times, but it has no bearing at all on one's decisions and actions. Emotions and thoughts are clear and stem from the Higher Self – the place of inner harmony and wisdom. There is no more drama or addictions, no more warfare (internal or external), and no more masks and projections (one shows up to oneself and the world as one truly is).
The energy that is freed by the letting go of the Lower Self agendas is then applied for CREATION and SERVICE to the whole. One becomes a shining beacon of Light, and, surrounded by people who are still choosing the perception of suffering, one RADIATES the Law of One God Source resonance.
This radiance is HOPE and GUIDANCE for the ones still stuck in the unconsciousness (just like when we were unconscious, teachers, Energy Guides and Ascended Masters shown the way to us).
Inside the TRANSCENSION GATE MEMBERSHIP you will be given PRACTICAL TOOLS
to PRACTICE this Transcension process and
ACCOUNTABILITY assignments to keep you ON TRACK,
SEE RESULTS and MAKE PROGRESS daily!
We don't always have the time, patience, or mental space to read through complex material – which makes this audio-course very handy! And the energies, encoded into the audio, support your understanding of this complex material.
RELAX, SIT BACK, and LISTEN
Deepen your understanding of ascension and transcension; clarify boundaries, priorities, and beliefs; learn about the ascension science; see yourself as a conscious co-creator of your experience on Earth.
The recordings are encoded with energy, so as you listen, you are able to better receive and comprehend this complex information.