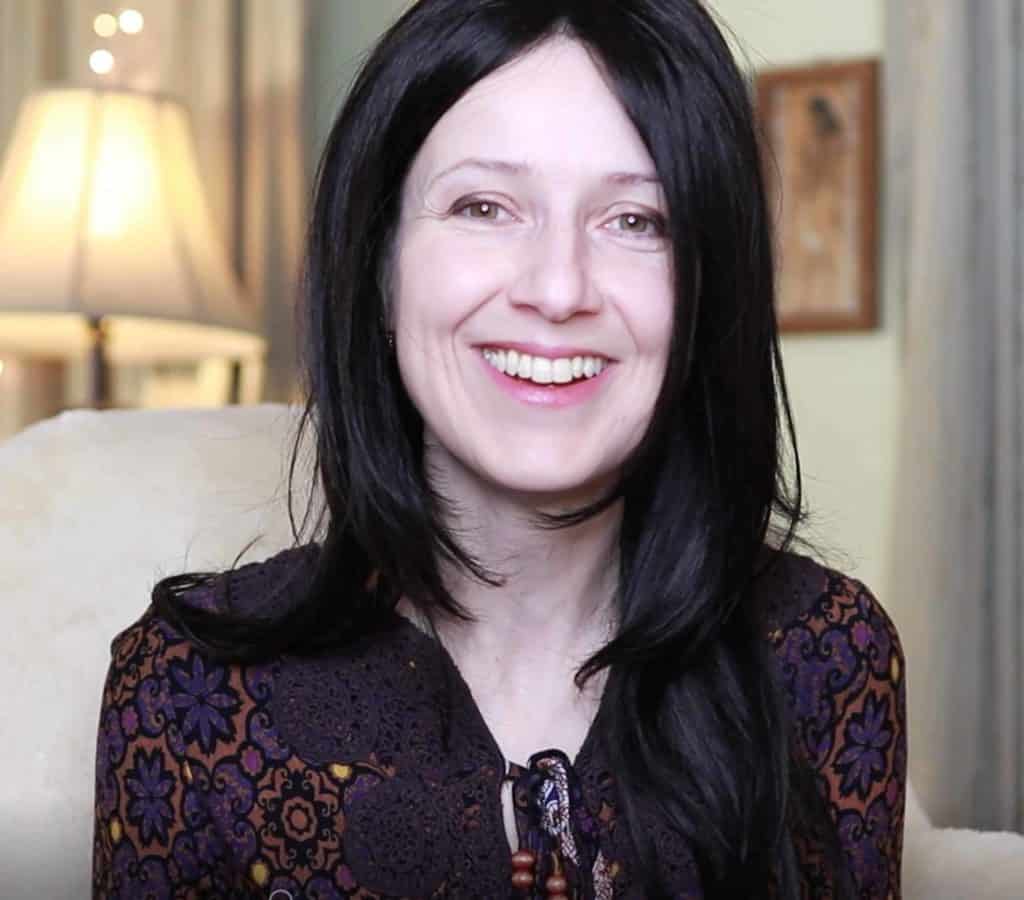 New here? Welcome!
You are in the right place!
IF YOU WANT TO FEEL FREE
DEEPEN YOUR SOUL EXPERIENCE,
& SERVE THROUGH YOUR UNIQUE LIGHT
(WITHOUT SACRIFICING YOUR INCOME OR SELF-CARE TIME!)
I am Eugenia Oganova – clairvoyant Soul Strategist,
entrepreneur, and a founder of Transcension Gate.
I am an international Conscious Energetics and Self-Transformation expert with over two decades of expertise in spiritual therapy and conscious healing energetics.
Using an energy-based approach coupled with transformational psychology and my clairvoyant wisdom, I have created many programs that activate long-term core-level life transformation in my students.
I am an entrepreneur, Soul-Driven Business & Intuitive Marketing Coach, and a best-selling author
I work with six-figure+ women entrepreneurs, helping them to ILLIMINATE limitations and subconscious sabotage, and CREATE the INCOME and FREEDOM they desire.
READ below how you can work with me…

If you are ready to step into your PURPOSE in FREEDOM & ABUNDANCE,
Live a SOUL-DRIVEN life while expanding your INNER SPACE to SHINE YOUR LIGHT,
I welcome you to join me.
By transforming ourselves we are transforming the world!
And the world NEEDS us!

FOR SIX-FIGURE+ COACHES, HEALERS & SERVICE-BASED WOMEN-ENTREPRENEURS.
SOUL-DRIVEN BUSINESS
SOUL STRATEGY
MASTERMIND

Choose to EXPRESS your Unique Brilliance and go HIGH END, finally stop over-delivering and over-giving,
so that you can align with your SOUL MISSION
and not only serve at the highest level, but serve the RIGHT CLIENTS who you're meant to help,
without sacrificing your income or your self-care time.
PAID-MEMBER GROUP FOR freedom-oriented & SOUL-DRIVEN PEOPLE 
CONSCIOUS
SELF-TRANSFORMATION
TRAINING & COMMUNITY

Overcome self-sabotage and the "not good enough" emotions, eliminate overthinking and comparison, so that you can hear your Soul GUIDANCE, attract ABUNDANCE, and EXPRESS yourself
even if you struggle with fully accepting, trusting or valuing yourself.
Here's how to get the most out of this site:

If you want to stay on the consciousness path, joining my Email List is the best way to stay on course!
Every week I share effective awakening tips and practical tactics to living a conscious life.
PLUS: Get exclusive updates about any new programs!
Signup for "Self-Love Challenge"

Will you commit to treating yourself with love & kindness?
For 5 days you'll get a mini-video from me with a self-love challenge for the day.
You'll learn to recognize self-sabotaging patterns & let go of judgments – focus on one lesson throughout the day and see how well you can re-program yourself!
Get "4 Keys to your Soul Library" course

Born clairvoyant & conscious, I've been in telepathic communication with multidimensional intelligences my whole life – and now I can teach you how to access your own inner Soul Library!
You will learn 4 keys to unlock your Soul Library, 8 ways you might be sabotaging this process (so you can prevent it!) and go through a specific meditation to activate your Soul Library access.


There is NO place for judgment in Transcension Gate.
We are one Universal Mind, exploring itself through different individual experiences. Each Soul is a unique perceptional focal point within the law of One Source. This applies to all species – human (Earthling Soul Group), starseed (Souls which originated not on Earth), all animals and plants on our planet – and ALL life in the Universe – we are all One.
Comprehension and application of this principal of Individualized Oneness through RESPECT and NON-JUDGMENT of ALL experiences and species is an integral component of transcension.
In the Lower 3D, human species have been living inside the selfish tribal morphogenic fields for thousands of years. Currently we are transitioning into the Higher 3D, applying the altruistic (service oriented) 5D morphogenic templates.


This Universe is a 12D system of interconnected ranges of consciousness that we refer to as "DIMENSIONS". They all are governed by the LAW OF ONE – the Universal principal of Oneness and Connectedness. In the Law of One God Source it is understood that we all are FACETS OF THE SAME GOD SOURCE, thus have EQUAL VALUE. When this wisdom is fully integrated by the Soul and its avatar (incarnational vehicle inside a Simulation), the entity proceeds with the expression of SERVICE  TO ALL.
The non-physical multidimentional Intelligences that I am in conscious telepathic contact with my whole life, the Solar Council, and the Kadishtu Guardians – all stand for RESPECT and NON-JUDGMENT of life. Inside the TRANSCENSION GATE MEMBERSHIP you will be supported by the beings in service to us, and by your own energy guides. We also offer intricate mentoring in how you can be of service in a healthy (non-sacrificial) way!
If you are interested to read more of my personal story, click below

I am looking forward to helping you on your Transcension Journey