Looking for a Conscious & Experienced Mentor?
Someone who cares about your Business
AND your Personal Transformation
as much as you do?
I believe that everything happens for a reason and thus, it's no coincidence that you're here.
Consciousness is my expertise.
Uniting masculine Business Strategy with feminine Quantum Energetics,
and customizing it all to your unique Soul Design & Mission
- that's my superpower.
Spiritual Entrepreneurship, Quantum non-linear Creation, and Transformational Healing therapy have been my life. Born clairvoyant and multidimensionally connected, I began to see paying clients at the age of 14. I've taught Transcension methodology all over the world, traveled to 26 countries, and impacted the lives of hundreds of people.
Over the past 20+ years my clients have transformed their lives, 10x the value of their investment, and continue to shine their essence and activate more of their unique potential for income, joy and service.
I work with the top 1% of the 1% – my clients are the most self-aware people on the planet – successful beautiful women who are here not only to experience abundance and flow, but to serve humanity at the highest level and shine their gifts brightly – conscious coaches on a mission.
I walk my talk. I will show you your blind spots, challenge you to keep expanding what you believe is possible for you, and offer direct and supportive guidance because I see all the aspects of the lifetime in the Quantum Field clearly and know exactly how to help you shift to the next level of your brilliance.
You're in good hands. Here's how we can work together…
Francesca expanded her energetic ability to show up in a way that is authentic to her – and did over $100k in sales after fine-tuning her strategy and elevating her offers – after working with me for just over couple of months!
Francesca Sipma, Growth Hypno-Breathwork Coach


A private 5-hour deep-dive into your awesomeness!
Soul Design© is a proprietary process that utilizes Eugenia's Clairvoyant Insight & multi-D transmissions, paired with the Akashic Records, Transformational Psychology, I'Ching, Human Design, Wealth Energetics, Gene Keys, and Archetypal Quantum Evolution Codes.
Ignite your Life Purpose, shortcut the Manifestation of your ultimate Vision, Wealth, Wellbeing, & Contribution, without second-guessing, karmic limitations, or burnout.
This is for you if:
~ You desire to find your unique Key to Ease, Wealth, Flow, Momentum, and Impact you can create in your Life;
~ You want understand which specific Life Cycle you are in now, what are its lessons, why things are happening in your life and what superpowers you are activating;
~ You crave to uncover your Gifts, learn which of them are meant to bring you wealth and help others, and scale your business with ease with Soul Design© Profit Potential codes;
~ You're ready for the quantum leap into your next Light frequency and can't wait to ignite your Soul Mission on Earth, your impact and contribution.
~ You want to understand your unique energetics and how to adjust your life and business so you never run out of energy, so you know the ultimate way to recharge, replenish, and resonate your authentic self to the world.



The Conscious F.u.t.u.r.e. Program
A 4-months container for spiritual coaches and healers who desire to uplevel their business by apply grounded strategies paired with Quantum Energetics, customized to their unique Soul Design, and elevate their own energy and their business to premium level to get paid well for doing their Soul Work in the world.
This is for you if:
~ You're a spiritually mature female coach in the personal transformation or wellness niche who knows her magic, you're seeing paying clients and getting great results;
~ You're generating 4-figures per month and want to sustainably uplevel into multiple 6-figures yearly, or you might have already hit the $100k mark but not sure how to scale without working harder;
~ You have social media visibility and a big Vision, but no marketing strategy that fits you, you're doing too much and perhaps can't articulate clearly the value of your work and aware that this needs fine-tuning;
~ You want to streamline your business into a spacious system of ease and flow, and customize everything to what works for you.


Business Soul Strategy Foundations
A self-paced program for aspiring spiritual coaches and healers who desire to build their business correctly from the start by learning all the foundational pieces: the Quantum Energetics for a profitable Soul-aligned purpose-driven business, uncover their superpowers and their unique Soul niche, create their high-ticket offer, learn how to price it and the energetics of heart-centered generosity-based sales process so that they can confidently attract dream clients and be well resourced for using their Gifts.
This is for you if:
~ You're an aspiring female spiritual coach or healer who is trying hard to make her business work and are tired of the rigid masculine business strategies;
~ You want to unite your personal evolution and your business development and use Quantum Energetics and consciousness to grow your business to match your Vision;
~ You're at the very beginning of your journey and you want to learn the Premium Coaching model and start generating significant income. You might still be charging per session, or perhaps have a $1k+ offer, you feel aligned charging $5k+ for your work and want to create a true high-ticket offer that you would feel confident about promoting, selling, and delivering;
~ You are self-responsible and proactive person, willing to fully show up, experiment, and learn.

Courtney Philbin [Conscious Leadership Coach] went from confusion & limiting beliefs to creating unique methodology & signing her first $15k client!
Stevie Calista [Soul Blueprint Astrologer] went from over-working at $200 sessions to generating $22k in just 3 months with LESS work!
Kristy Garnet [Herbalist & Holistic Empowerment Mentor] corporate executive turned entrepreneur, went from $80 sessions to MULTI-6-figures!
Viktorija Sage [Magnetic Leadership Catalyst & Visionary Strategist] got clear on her Methodology & Marketing, closed $32k in just 3 months!
Garbielle Parrott-Clamp [Radiant Vision Soul Leadership Coach] from struggling to sell $100 sessions to a $12k offer with ease & confidence!
Jennifer Redden [Emotional Mastery Mentor] went through a deep personal upgrade into a REAL business that is Soul-aligned & profitable.
Heidi McGill [Radical Empowerment Coach] went from working for free & undervaluing her gifts to selling $10k offer over and over!
Soochen Low [Creative Power Business Alchemist] upleveled herself & her business into Premium strategy & Pricing with Soul-aligned Messaging.
Lisa Hall [Soul Resonance Mentor] went from over-working in psychotherapy practice to premium offers generating MULTI-6-figures with LESS work.
Janese Ulani [Kahuna Wisdom Keeper] went from not having any words to describe her work to selling a high-ticket program & invited to speak on Podcasts.


clarify & upgrade your business vision
90 min. phone consultation

Are you ready to TRANSFORM your business from overwhelm into CLARITY, from stressful or time-consuming into HARMONIOUS FLOW, from daily grind to SERVICE, from not-profitable into SUPER LUCRATIVE?
Gain CLARITY on your business VISION and what is BLOCKING your success;
Find out what needs to be done to UPGRADE YOUR BUSINESS to the Abundance Template;
Discover one thing you can change right now to create more money flow into your business;
Uncover any limiting beliefs & karmic energy entanglements you might have that block your wealth;
Replace negative karmic beliefs with unshakeable Abundance mindset so that your abundance energy flow is not restricted and you can make your business authentic and more profitable;
Find out if we are fit to work together further in my exclusive Entrepreneur Soul Strategy 6-month custom program for women-entrepreneurs.
If we decide to work together further in ESS program, I will help you STRATEGIZE and UPGRADE your business to the UNIVERSAL ABUNDANCE TEMPLATE – in a very personal tailor-made for you way, it allows enough time to make changes and implement everything.
I don't invite everyone who goes through my Business Direction consultation into the ESS program.
During the consultation we will determine if the program is right for you, and if you are right for the program. 
This consultation is ONLY for WOMEN-ENTREPRENEURS.
SPOTS ARE EXTREMELY LIMITED & ARE SECURED BY YOUR PRE-PAYMENT. ONCE YOUR PAYMENT IS RECEIVED, YOU'LL BE CONTACTED WITH SCHEDULING OPTIONS
APPOINTMENTS MISSED, CANCELED OR RESCHEDULED WITH LESS THAN 48 HOURS' NOTICE WILL BE BILLED FOR THE FULL SCHEDULED SERVICE FEE.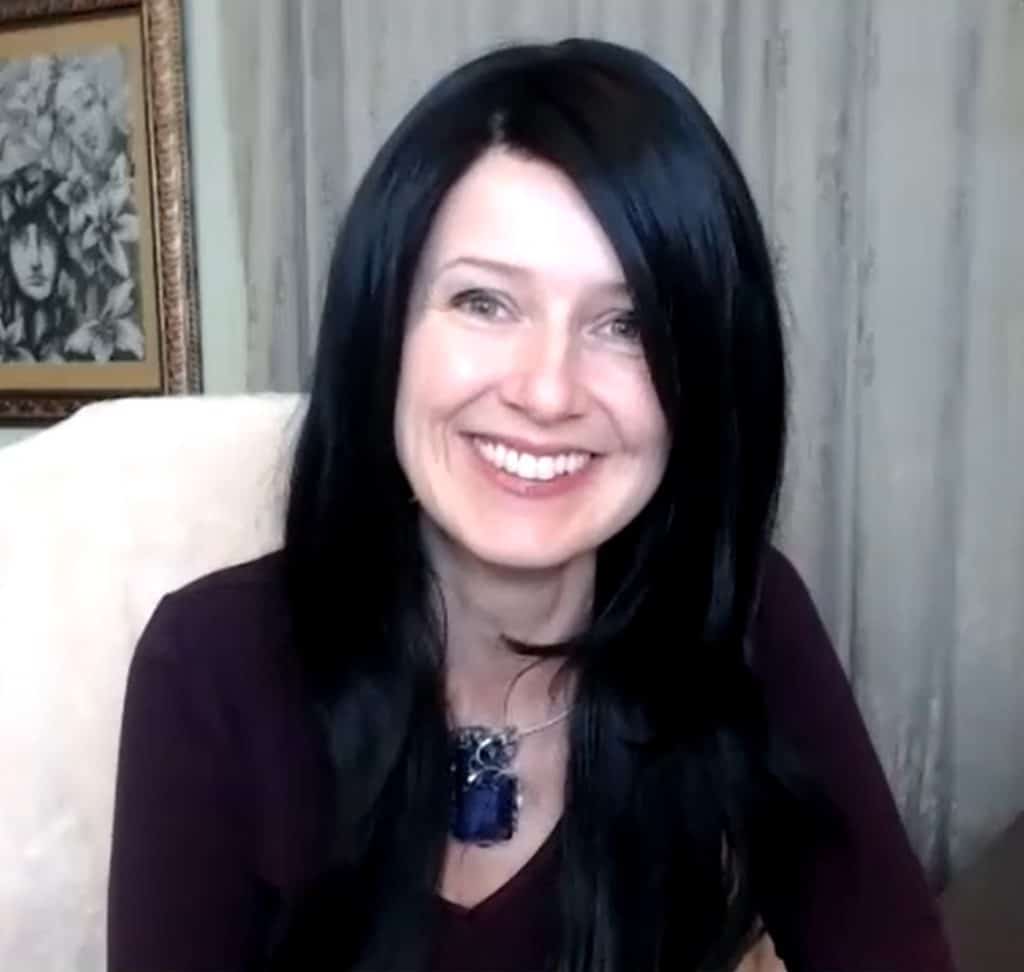 Clarify your purpose & your lifetime strategy

It is essential to follow the Soul Contract you have created for yourself before you incarnated – the PLAN for your lifetime. Instead of aimlessly wandering in circles you can FOCUS directly on what you need to DO and HOW to apply your efforts effectively. This is about laying out a clear soul strategy that allows ease in your life, so that you can feel confident that you are "doing what you're supposed to" on your path!
I clarify your life's PURPOSE, identify KARMIC patterns that you need to focus working on this lifetime, explain the spiritual CAUSES of the events in your life, provide specific advice and INSTRUCTIONS on what you can do to improve your emotional, mental, spiritual, financial, and health situations.
This type of session can be taken many times – each deepening into a particular area of your life.
(Business advice is NOT covered in this session – please schedule a Business Direction consultation instead).
♦ Clarify your life's PURPOSE & spiritual mission
♦ We look into your spiritual lineage
♦ Identify KARMIC patterns that you need to focus on in this lifetime
♦ Explain spiritual CAUSES of habitual behaviors & events in your life
♦ Explain the spiritual CAUSES of your medical/health conditions
♦ Receive specific advice and INSTRUCTIONS on what you can do to improve your emotional, mental, spiritual, financial, and health situations
SPOTS ARE EXTREMELY LIMITED & ARE SECURED BY YOUR PRE-PAYMENT. ONCE YOUR PAYMENT IS RECEIVED, YOU'LL BE CONTACTED WITH SCHEDULING OPTIONS
APPOINTMENTS MISSED, CANCELED OR RESCHEDULED WITH LESS THAN 48 HOURS' NOTICE WILL BE BILLED FOR THE FULL SCHEDULED SERVICE FEE.

clarify the cause of condition or event
30 min. review & 60 min energy 

Depending on your concerns I will explain the spiritual CAUSE of an event in your life or of your medical/health condition; and provide specific advice and INSTRUCTIONS on what you can do to improve your emotional, mental, spiritual or health situation and maintain the positive changes. 
I work on your energy system and your physical body, correcting the imbalances I see, consult with your energy guides, help clear your system from the emotional, astral, and mental baggage, anchoring the modifications in the etheric field, in cellular, and subatomic levels. 
TO ACCOMPLISH THIS, WE FOCUS ON ONE CONDITION OR EVENT PER SESSION.
This type of session can be taken many times – each deepening into a particular issue.
During the off-the-phone time I do this:
♦  Realign your body to the etheric Health Blueprint
♦ Reconstruct healthy energy patterns which were torn or broken
♦ Release emotional ATTACHMENTS
♦ Release karmic ASTRAL HOOKS to the people you are complete with
♦ Clear your mind from the conceptual limitations
♦ Release any old KARMIC OVERLAYS and judged experiences you might have had
♦ Correct the IMBALANCES in your energy field
♦ Anchor modifications in the etheric field, and in the subatomic and quantum levels
♦ Consult your ENERGY GUIDES
♦ Understand your karmic contract for this lifetime in relationship to the topic of the session.
I am NOT a doctor, NOT a "medical intuitive", and NOT a "technician" that will "fix" your system for you. The notion of "fixing" takes power away from you, and I am interested in amplifying your power.
This is meant to be a co-creation. You notice that something is not working in your body/life, I use my expertise in helping you FIND SPIRITUAL CAUSE and CHANGE that internal environment.
SPOTS ARE EXTREMELY LIMITED & ARE SECURED BY YOUR PRE-PAYMENT. . ONCE YOUR PAYMENT IS RECEIVED, YOU'LL BE CONTACTED WITH SCHEDULING OPTIONS
APPOINTMENTS MISSED, CANCELED OR RESCHEDULED WITH LESS THAN 48 HOURS' NOTICE WILL BE BILLED FOR THE FULL SCHEDULED SERVICE FEE.
THE CONSCIOUS FUTURE
SOUL STRATEGY
MASTERMIND
FOR SIX-FIGURE+ COACHES, HEALERS & OTHER FEMALE ENTREPRENEURS WHO DESIRE TO RUN THEIR BUSINESS TRUE TO WHO THEY ARE

12 months to get grounded in your Purpose,
align your Business with your unique Soul Design,
and elevate yourself to attract more money & opportunities
(while getting your spiritual needs met
& having space for self-care.)
♦  Develop a Business Strategy that's aligned with your specific Soul Design and activates the energetics of freedom. I'll also help you fine-tune your Niche to match your ultimate Soul Mission.
♦  Discover your own unique Marketing Style that matches the energetics of your Soul Design and clear all marketing overwhelm (once and for all) – leading to deeper connection with your audience and more conversions
♦ Become extremely proficient at the energetics of using words (speaking + copywriting) so your premium clients are attracted towards you with ease (no formulas or cookie-cutter templates needed).
♦ Get super-ninja tactics for effective audience-building that matches your specific Soul Design so that you can stop trying to do "all the things" and instead upgrade your free gifts and mini-products into supercharged magnets for your Premium Offers. 
♦ Learn client converting techniques like webinars, challenges, livestreams, so that you can launch without pressure or confusion, no matter what marketing style you prefer.
♦   Feel confident talking with prospective clients using the energetics of Heart-Centered Selling Strategies so that you are able to coach your potential clients through any objections, out of their story and into seeing the value of working with you, without sounding salesy or sleazy.
♦  Master Wealth Energetics of the Future Self Creation so that you become who you are meant to be according to your Soul Contract and magnetize clients and opportunities that you desire out of the Quantum Field.
♦   Clean up money-karma, emotional self-sabotage, conditioned limitations, and persistent hidden negative habits so you can powerfully lead while attracting and holding onto your money, and enjoy the business that works for you!
the CONSCIOUS
SELF-TRANSFORMATION
TRAINING & COMMUNITY
FOR SOUL-DRIVEN PEOPLE WHO ARE ON AN AWAKENING PATH & DESIRE TO BECOME SELF-MASTERFUL & SERVE THIS PLANET

Overcome self-sabotage and the "not good enough" emotions, eliminate overthinking and comparison, so that you can hear your Soul GUIDANCE, attract ABUNDANCE, and EXPRESS yourself
even if you struggle with fully accepting, trusting or valuing yourself.
♦  Live a SOUL-DRIVEN life when you are guided by the Universe so that you can make DECISIONS from the Higher Self without confusion, hesitation, or fear.
♦  Create INNER SPACE so that you can hear your Soul GUIDANCE and receive all the ABUNDANCE that Universe is waiting to give you!
♦  Step into INNER FREEDOM from habitual negative emotions and mental self-talk loops so that you can permanently retrain the SELF-JUDGMENT voices in your head and finally FEEL FREE as you were always meant to feel!
♦ EXPRESS your uniqueness and SHINE YOUR LIGHT brightly so that by transforming yourself you help transform the world.
THE WORLD NEEDS US!