THE CONSCIOUS F.U.T.U.R.E. METHOD
Four months to get grounded in your Purpose,
infuse your Business Strategy with your unique Soul Design,
and expand your Wealth capacity to attract more
Money, Clients & Opportunities
(while getting your spiritual needs met
& having space for self-care.)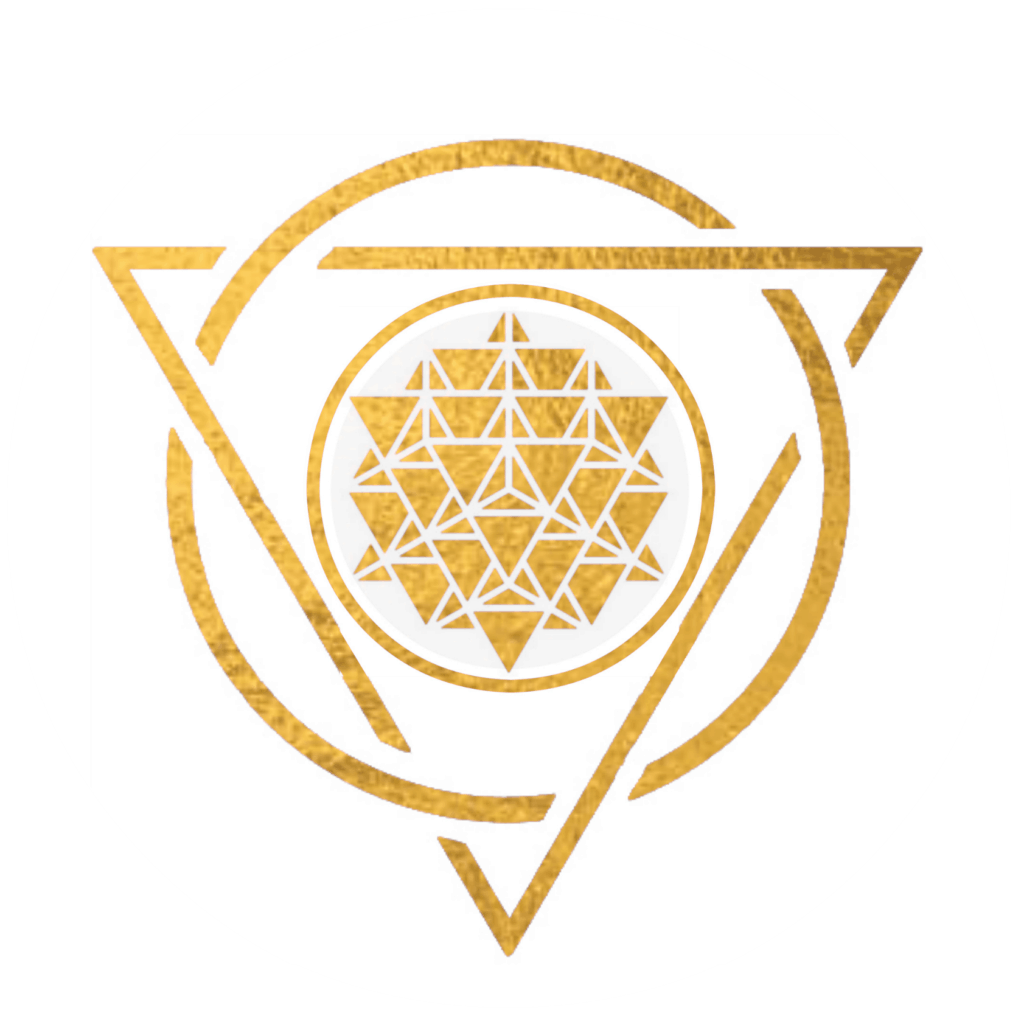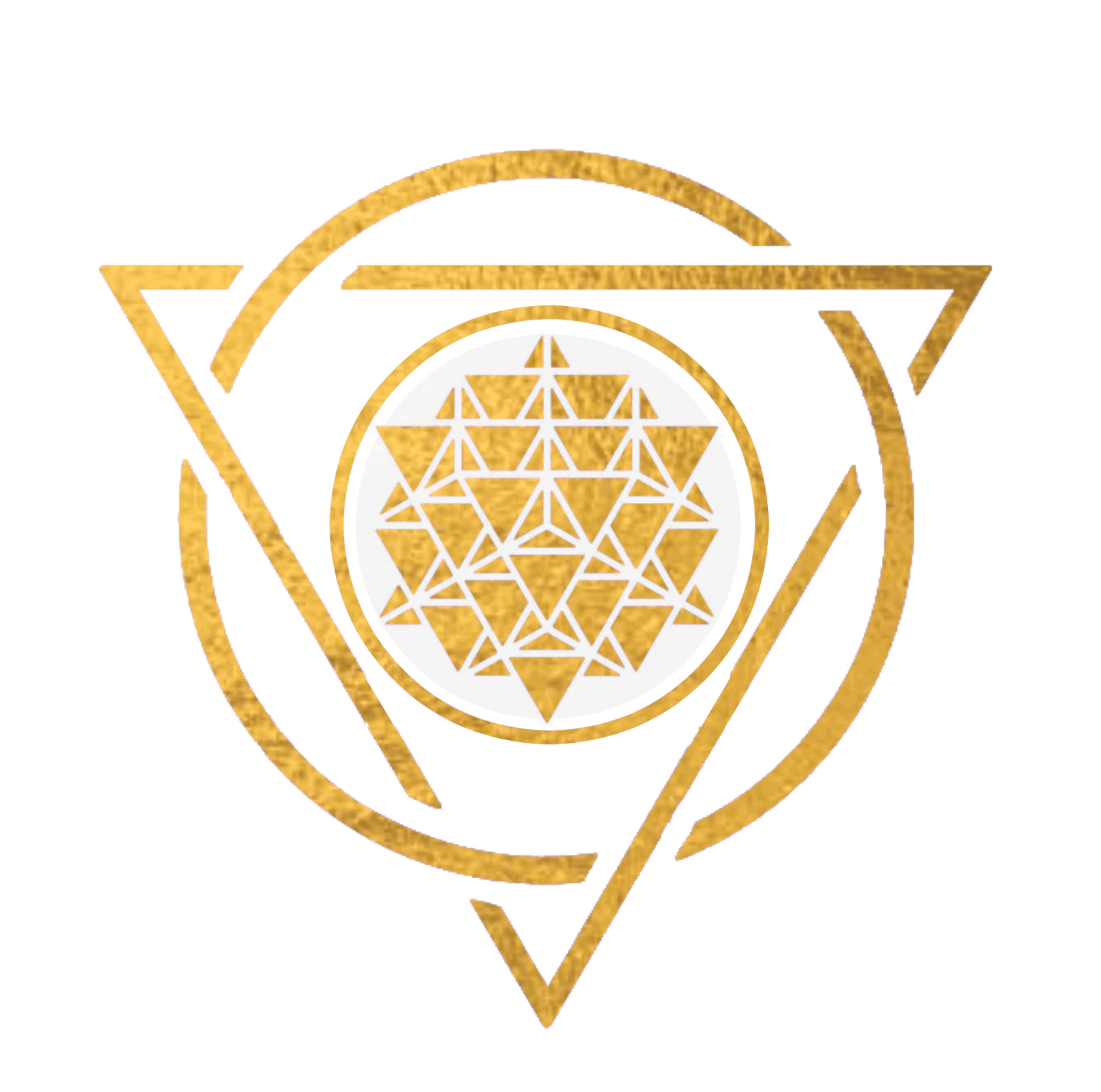 ~ You've always been a high-achiever – you don't give up till you succeed.
~ As a spiritual coach, healer or holistic professional, you want to elevate the consciousness of this planet and accelerate your personal transformation through an effective and profitable business.
~ You want to transform lives on a larger scale and attract more next-level premium clients, more opportunities and more money WITHOUT compromising on your sanity.
~ Lately, you've realized that in order to do that, you need to anchor your energy like a powerful leader, and execute a Business & Marketing plan that positions you to make bigger things happen, while having space to innovate and connect with your inner wisdom.
Does this sound familiar?

~ You are amazing at what you do, but unclear about what to focus your efforts on, so you keep doing things that make you work harder and in the end, yet don't bring the results you desire…
~ You've been signing new clients, but it hasn't been consistent – you've yet to find a marketing strategy that feels good to you, so you end up doing "all the things" OR "nothing" at all
~ You care deeply about your clients and over-deliver on your promises, but in the process of trying to be nice, you forget your boundaries which only leaves you exhausted, frustrated and undervalued.
~ You haven't found a way to balance the space you crave for innovation and spiritual exploration with running a profitable business, so you ignore your needs and push to get things done.
~ At the end of the day, you go to bed feeling frustrated and secretly insecure, wondering if you'll ever be able to elevate your business to a higher level while having time for yourself. 

~ I believe you shouldn't have to contort yourself into a pretzel to attract premium clients and make your business work. 
~It's simply NOT ok for you to not have the space and flow you need because you are too busy trying to generate profit.
 ~I totally understand how much pressure you feel when you are pushing to make a meaningful impact in the world while feeling frustrated for not having the space you need, and yet when you do give yourself that space – you feel guilty for doing it!
~I also get how hard it can be to not even know what your needs are, what your natural way is, and instead constantly trying to follow cookie-cutter advice that seems to work perfectly for everyone else but you!
♥
I have helped many leaders, coaches, healers, professionals just like you to understand how your system really works and how to design your whole Business and Marketing to meet your needs – so you can avoid years of pressure and forcing yourself into ineffective strategies, accelerate personal transformation, and Quantum-leap your coaching business.
You are not alone in feeling confused about how to make your business work and integrate it with your spiritual values and needs.  

This is why I created my CONSCIOUS F.U.T.U.R.E. Method
I  help you go from an over-complicated and frustrating busy hustle
to a simplified, sustainable, Soul-aligned coaching business 
that positions you to grow to multi-6 figures,
WITHOUT
sacrificing your individuality, spiritual needs, or self-care space.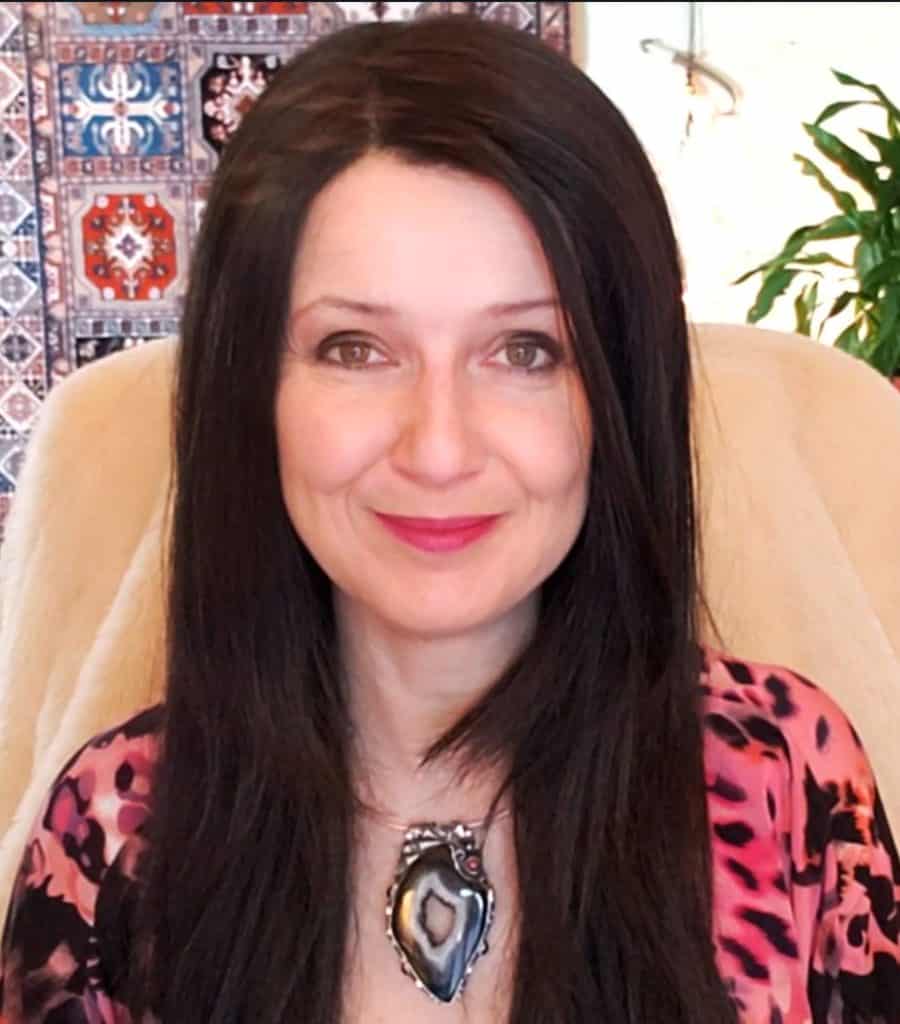 ♥  FUEL YOUR SOUL DESIGN STRATEGY 
Uncover your unique Soul Design and integrate it into your business for sustainable momentum and flow.
Free yourself from overwhelm, hustle, and resistance by unapologetically claiming your badass inner magic.
Embody your Soul Expertise to stand out as a "market of one" and attract clients you're meant to serve.
♥  UNVEIL YOUR PREMIUM OFFER 
Clarify your unique Methodology and create a signature system that guides your clients along a clear path.
Create a high-ticket Premium Offer that streamlines your marketing, delivery, and profits.
Expand your energetic Wealth capacity by owning the worth of your Mission and charging higher fees.
♥  TRANSFORM YOUR SALES  
Overcome limiting beliefs and energetic blockages stopping you from quoting higher fees and converting leads into buyers.
Confidently and effectively communicate the value of what you do and watch your dream clients beg to work with you.
Simplify the sales process into a heart-centered strategic conversation and learn how to handle any objection.
♥  UPGRADE YOUR MARKETING MESSAGE 
Learn to speak and write compelling content that connects to the hearts of your audience and communicates the value of your work.
Powerfully shift your internal state and manifest your Vision with efficient and deliberate Soul-aligned actions.
Choose an organic market strategy that reaches and connects with your ideal audience while staying true to your brand.
♥  RAMP UP YOUR LEAD GENERATION STRATEGY 
Build authority and attract high-paying clients by choosing the right marketing efforts.
Leverage your priceless individuality using solid linear strategies and nonlinear Wealth Energetics to collapse time.
Compile a launch through webinars, an event/challenge, or a summit.
♥  ELEVATE & SCALE YOUR BUSINESS 
Streamline your operations and delivery to elevate your business.
Quantum leap into the premium market and the ultimate timeline of your Future, filled with financial freedom and grounded certainty.
Gather a rockstar team and focus on your zone of genius to scale your business to the next level.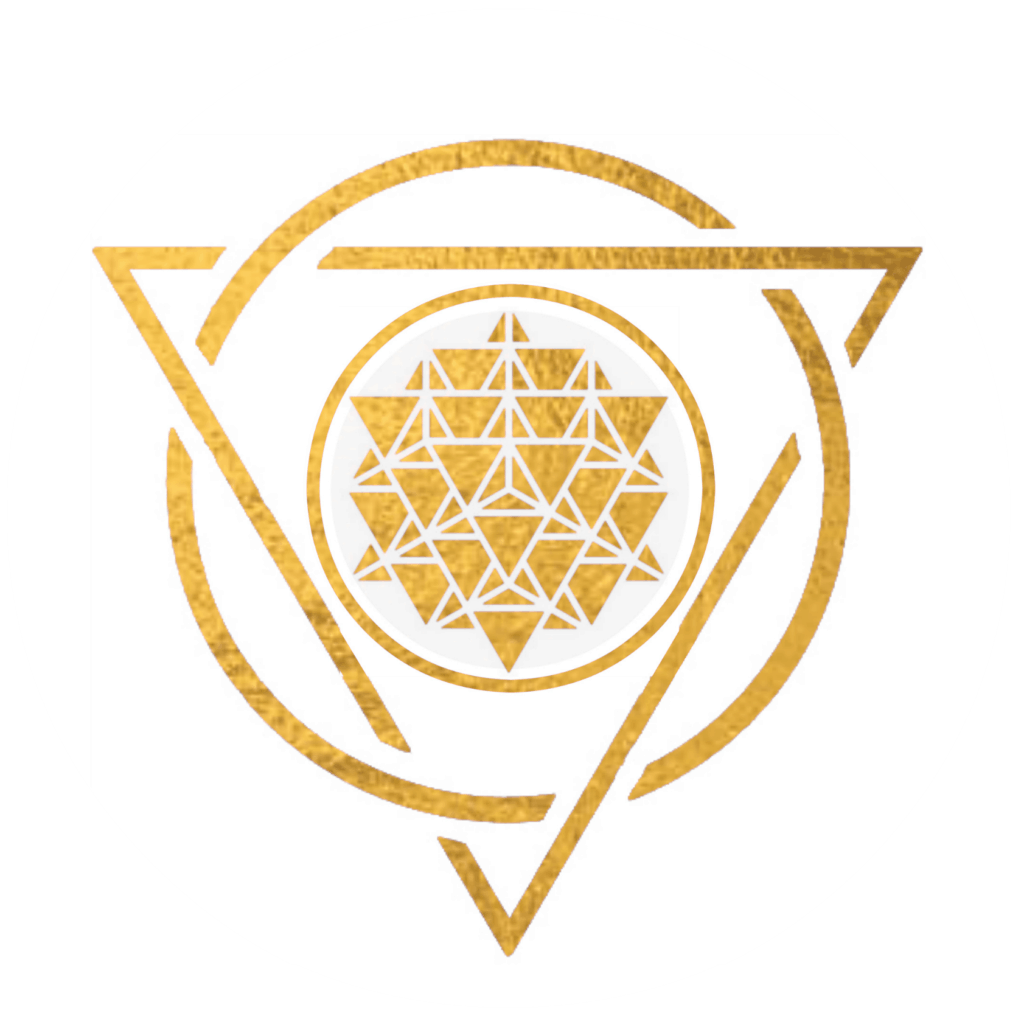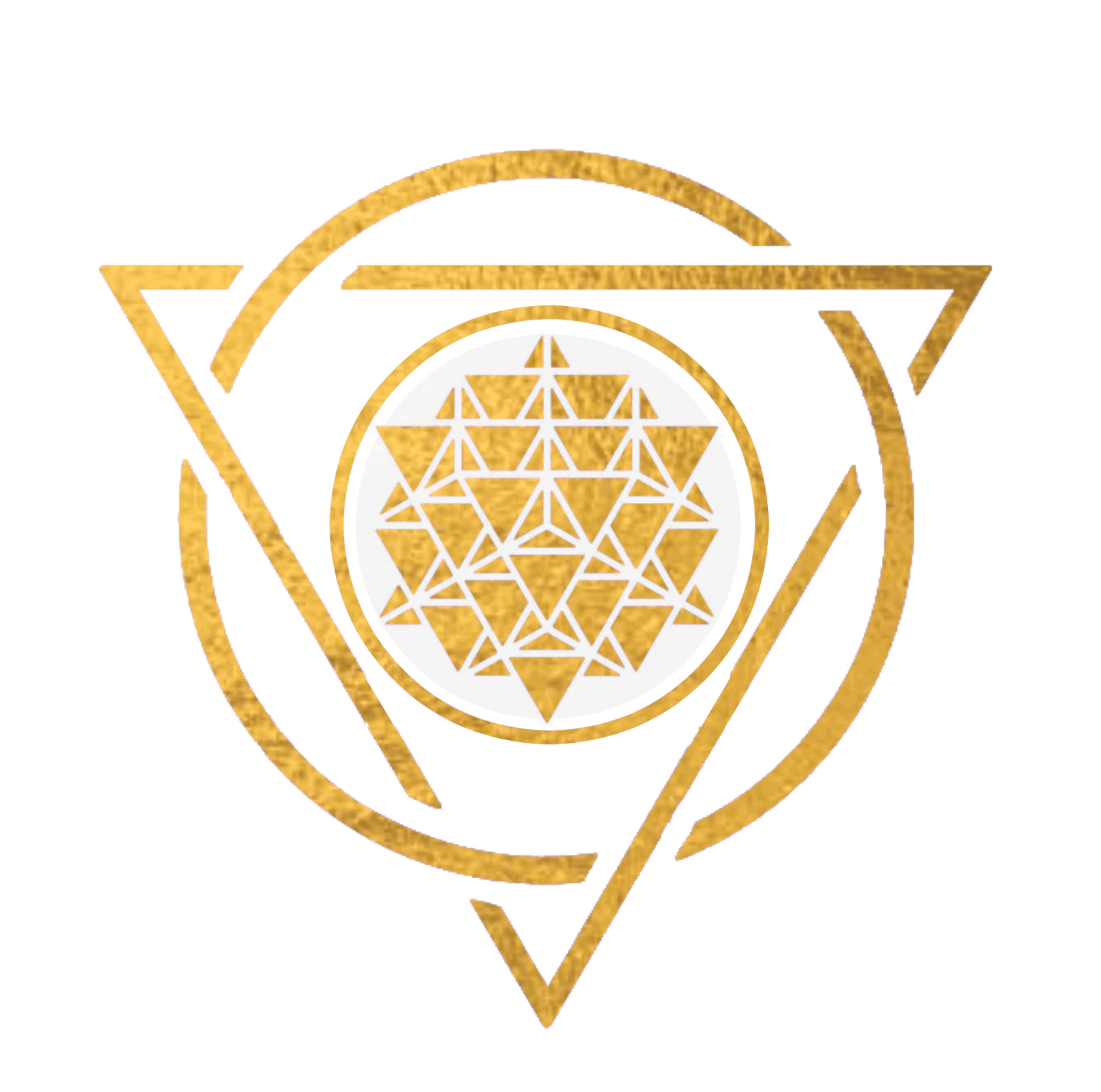 Now relax, take a deep breath,
& imagine…
     ♦ Imagine that your Business fits you like a perfectly tailored outfit and you have NO friction, NO pressure, NO tension because you know exactly what you need to do and how to respond to any given situation.
     ♦ Imagine that your Marketing feels easy and natural – all you do is show up as yourself (with some strategy!) and fully express your message, values and expertise.
     ♦ Imagine you are clear on what you are meant to do in this life and how your business aligns with it. You've upgraded your DNA capacity to hold wealth and you're able to own your expertise so powerfully that premium clients choose you before they even know about your program details.
     ♦ Imagine that your self-care and spiritual needs are perfectly integrated into your business day-to-day operations so that you are taking care of you and living your Soul Purpose through your profitable and joyful Business.
This will be your reality after the Conscious F.U.T.U.R.E. Mastery ♥♥♥

As an international Business Strategist, Transcension Mentor & Marketing Energetics Coach with 20 years of experience, I specialize in helping Personal Transformation Coaches & Healers add $10k-$50k per month and sustainably scale into multi-6 and 7-figures, without forcing themselves to work harder, by aligning their Business Strategy with their unique Soul Design & Mission.
I help you create custom high-end Business, Marketing & Energetic strategies so that you can attract PREMIUM opportunities and clients by BEING YOURSELF, without burning out or sacrificing your needs.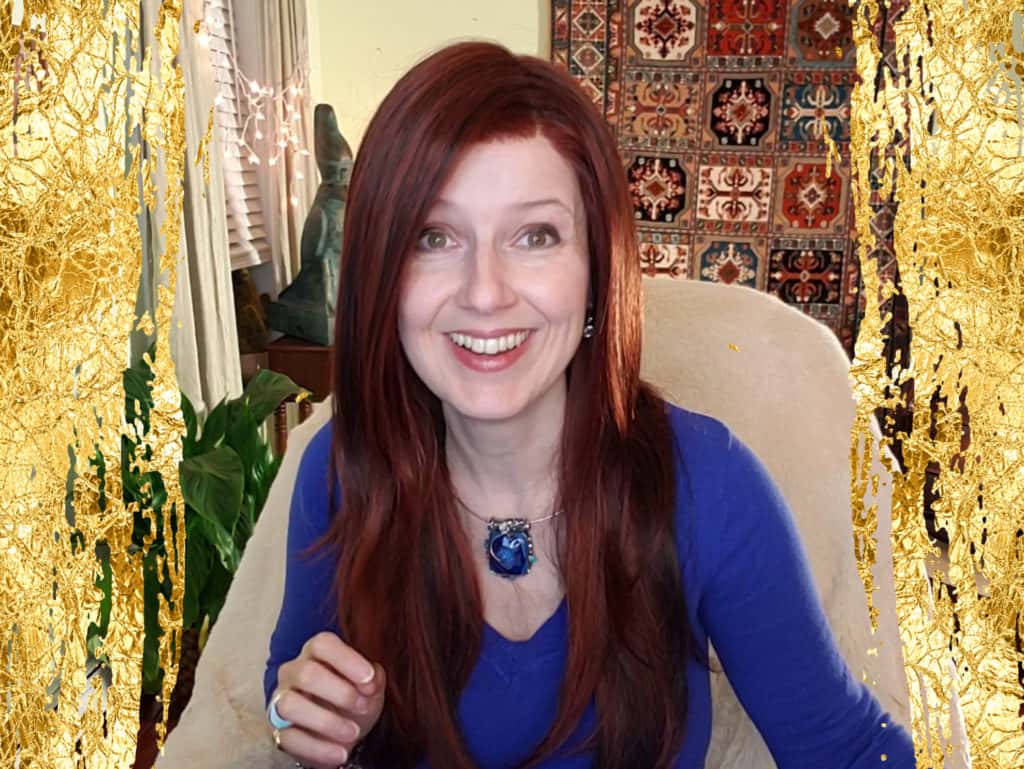 I unite "masculine" Business Strategy with "feminine" Quantum Energetics & Messaging, so you can stop chasing clients and instead attract ideal clients who come to you, and are happy to pay you premium prices.
I became an entrepreneur because I knew I could never work for someone else – I HAD to live life on MY terms. 
And going from a "misfit immigrant girl from Soviet Union" to building my impactful business empire and becoming a self-made millionaire in a personal transformation and business niche is NOT an accident. 
It happened because of 3 things:
⊕  CLARITY of my Soul Design, Expertise, & Mission;
⊕  COURAGE to do whatever it takes until it takes;
⊕  WEALTH ENERGETICS to expand my Wealth Capacity to magnetize from the Quantum Field.
.

♥ I'm not a typical business coach, I was born clairvoyant and neurodivergent, thus I had to develop tools to handle my intense sensitivity and realize that it is an asset.
♥ I had to find a way to BE ME inside my business, to do marketing MY WAY, to run my business so it matches my Soul Design Strategy.
♥ I discovered that when you create your business in collaboration with your Soul Design and the Quantum Field your actions generate sustainable momentum and you experience prosperity and ease.

.
HERE IS WHAT I BELIEVE:
MONEY DOESN'T COME FROM CLIENTS, FROM WORK, OR FROM LUCK,
IT COMES DIRECTLY FROM THE QUANTUM FIELD AS AN ENERGY PATTERN, ALIGNED WITH GOD-SOURCE.
.

♥ Born multidimensionally open, I could see what was possible for all the people I worked with – and what is their best timeline, what FUTURE REALITY they are capable of magnetizing out of the Quantum Field. 
♥  And I also saw how much one's beliefs and filters on what they THOUGHT was possible for them would LIMIT their reality…
♥  You have your specific pattern of how you run your energy. I found that once you get past the glorified 6-figure mark and keep upleveling, unless your business is aligned with your specific energetics, you will find yourself in a burn-out. 
This is what I help you eliminate and this is why I've created this CONSCIOUS F.U.T.U.R.E. MASTERY program so that you can discover your own Soul Design, learn how to ALIGN the energetics of your Business & Marketing to it, and MAGNETIZE out of the Quantum Field the prosperous and fulfilling reality you desire.

This CONSCIOUS F.U.T.U.R.E. MASTERY is unique.
This is what makes it different:
♥ I am not your typical Business Coach. As a multidimensionally clairvoyant, I am able to see…
What your Soul contract for this lifetime is;

What you are meant to do in this world;

What is the best way to bring your expertise through;

What are your blind-spots that must be dealt with to accelerate your transformation and business success.
♥ I infuse your Business & Marketing strategy with the power of Energetics and Manifestation Mindset that are unique to your specific needs.
♥ I have a talent for combining the most expanded Spiritual with the most Efficient and Practical, to help you clear subconscious blocks and truly expand your wealth capacity, so you can finally feel relief and ease of being in your natural flow.
It's time you create a CONSCIOUS FUTURE. 

Because if you don't?…
You will continue to run your business (and life!) as if you are driving with the parking brake on – feeling the friction while pushing yourself to achieve your dream, all the while questioning why it's so hard?!?
Over the 4 months in the CONSCIOUS F.U.T.U.R.E. MASTERY Program,
you will…
♦  Develop a Business Strategy that's aligned with your specific Soul Design so that you can streamline your Offers, Sales, and Delivery, and only do what works for you. I'll also help you fine-tune your Soul Niche to match your Vision.
♦  Discover your unique Marketing Style that matches the energetics of your Soul Design and learn the very system I used to build a multi-6-figure brand by uncovering & embodying your Soul Expertise to stand out in your industry.
♦ Learn the Visibility energetics of using words and how to confidently and effectively speak your message to activate a consistent flow of premium clients (no formulas or cookie-cutter templates needed).
♦ Get super-ninja tactics for effective audience-building that matches your specific Soul Design so that you can stop trying to do "all the things", step into your natural rhythm, and upgrade your free gifts and mini-products into a Product Suite of supercharged magnets for your Premium Offers. 
♦ Learn client-converting and launching techniques without pressure or confusion, so that your webinars, challenges, and livestreams feel natural to you no matter what marketing style you prefer.
♦  Feel confident talking with prospective clients by activating the energetics of Vision-based sales (vs Problem-based sales) so that you are able to coach your potential clients through any objections (without sounding salesy or sleazy) and sell your premium offers with ease.
♦  Master the Wealth Energetics of the Quantum Creation and fully embody who you are meant to become so you can magnetize premium clients and opportunities that you desire out of the Quantum Field.
♦  Accelerate your personal transformation and position yourself to get paid consistently by cleaning up money-karma, emotional sabotage, conditioned limitations, and persistent hidden negative habits to powerfully lead while attracting and holding onto your money.
Only a few spots available per year!


As a spiritual entrepreneur who knows her magic,
it's time for you to get into the consistent business experience,
add $10k extra per months and
sustainably scale your income past 6-figures
without forcing yourself to work harder,
by aligning your Business Strategy to your unique Soul Design.

What clients say about this program with Eugenia:
"This will be the most empowering, transformative & supportive experience you've ever had with a mentor!"
I now have a greater vision about my role and purpose with my work, my gifts and also have a clearer vision of who I am serving, how I can do it more efficiently and with less stress and overwhelm. This program was a long-term, goal-oriented, strategic container for my evolution as a human being and an entrepreneur that provided me with the space and consistency to grow, dream, see my strengths, work on my weaknesses, and CLAIM more of my value. Working with Eugenia in this new business focused area was a deep, uplifting, motivating, clear, mind/energy shifting experience at a whole new level. This program also had given me the mindset of doing LESS to get MORE! The combination of our calls and the healing energy was PRICELESS, and I saw the development and progress internally from those every week.
– Tatiana Vilarea, transformational hypnotherapy specialist
OMG, am I glad I listened to my intuition! Within just 3 months I made back what I invested with Eugenia, then doubled it. I'm literally a different person today: I know how to handle my fears and emotional swings, I'm creating from my true Soul desire – I've learned how to embody it and it's VERY effective! I've claimed my niche, created long-term packages, put up 2 events, finally finished my website and organized my entire social media schedule. Eugenia's vision-based sales technique has been an absolute godsend. The best part is the confidence I feel and buckets of old emotional hangups that Eugenia was able to help me unload. Personal transformation I've experienced through working with Eugenia is beyond words – her clairvoyant powers are so on-point that you feel safe, supported, empowered, capable. If you're like me, wondering if you can "afford to invest" – sign up, it will not only help you be profitable, but will upgrade your whole self-image.
– Lauren Macchio, integrated life coach
I'm celebrating 3 new clients this week! Wow! Working with Eugenia, I took my business seriously and with her encouraging, incredibly insightful, and gently-insistent guidance I finally stepped into the "high-end mindset" of my Soul's mission and claimed the true value of the work I'm offering. She helped me realize how much I over-gave before! I got clear on what my goals are and now focus on working with clients who are a Soul-match for me. Eugenia's attention to detail is incredible, she doesn't miss anything! As soon as I start sliding into the "old ways", she is right there with a new "rescue remedy". Throughout the whole program Eugenia held me as powerful even when I myself couldn't, I felt honored and seen. And I still can't believe that I just made $8,699 in a week! I will be continuing working with Eugenia as I find her clairvoyant guidance invaluable.
– Rose Russell, holistic skincare consultant

The Conscious F.u.t.u.r.e. Mastery Overview:
♦ 16 LIVE group teaching & strategy calls with Eugenia where you will get advanced training on each piece of the program and specific 1:1 coaching. Recordings will be made available.
(VALUE $10,000)
♦ Hands-on guidance for your Marketing Copy creation (for your positioning, showcasing your magic, offers, sales pages, posts) and its alignment with your unique Soul Expertise to attract premium clients.
(VALUE $7,000)
♦ Vision-based Sales training,  rehearsals, and hands-on troubleshooting so you can stay confident, handle any objections, guide your clients, and sell your premium offers with ease. 
(VALUE $7,000)
♦ Efficient custom Business & Marketing advice based on your unique Soul Design to powerfully shift your internal state to Quantum leap into a multi-6-figures. Eugenia's signature Wealth Energetics methods for Positioning, Offers, Lead Generation, Sales, Pre-framing to help you relax as you activate demand and sell out your premium offers.
(VALUE $10,000)
♦ Unique Wealth Energetics & Mindset support to help you release subconscious limitations and conditioning, and upgrade your Energy and Strategy to match your Soul Design so you can anchor your true brilliance and showcase it profitably in your marketing to become insanely memorable to your audience.
(VALUE $8,000)
♦ An intricate Energy Container woven from the Quantum field specifically for this Program + a private check ins to keep you in the high vibration to magnetize out the Quantum Field with ease, and keep you focused and progressing, connected to your journey and generating your own inspiration.
(VALUE $3,000)
Plus these awesome Bonuses!
SOUL ARCHETYPE & SOUL DESIGN PROFIT POTENTIAL VIP PRIVATE CONSULTATION
♦ Get a private reading of your unique Soul Design so we can create a custom strategy following your natural rhythm and needs, and then align your Brand and the entire Business and Marketing around what works for your system.
♦ Understand your Soul Archetypes and your specific Soul Mission in this lifetime so you can become aware of the blind-spots to your success, and feel confident ease in communicating your message, knowing exactly which gifts you are meant to showcase.
♦ Get crystal clear on how you are meant to run your energy, attract wealth, and make decisions in your life and business so that you never again get overwhelmed, confused or burn out!
(VALUE $4,500)
SPECIFIC KARMIC ENERGY CLEARINGS THROUGHOUT THE PROGRAM
♦ Receive targeted energy support  (no other mastermind offers that!) with karmic clearing and Soul Mission activations so you can propel yourself into the next level of Freedom in your life and business.
♦ Targeted clairvoyant insight on how to approach opportunities, handle difficult situations in your business, and how to handle your own "periods of darkness" that inevitable show up when you are Quantum-leaping into your next level.
♦ Private energy Healings & Tune-ups so you can accelerate your Personal Transformation, cleanup subconscious Money limitations to create consistent flow, and fully step into the higher-vibrational Identity of the Future You.
(VALUE $7,000)
Your Investment?
A tiny portion of this!
Would you like the details?


~ You know your magic and expertise that you offer as a coach
~ You already have some paying clients and they are experiencing great results
~ You're somewhat visible online and have some social media presence
~ You're earning $3k to inconsistent $10K per month
~ You're feel aligned to charge $5K-$15K for your offers
~ You want to accelerate your business without pressure or forcing yourself into unnatural for you strategies
~ You crave the next level of personal transformation and support from a coach who can truly see you, speak your language, and unite business and spirituality
~ You are an action-taker and a spiritually mature human who is responsible for her personal growth and results

~ You're under $3k monthly income or have no experience serving paying clients
~ You have no visibility online or social media presence at all and looking to outsource this to someone else
~ You're searching for a "fast fix" out of desperation to "make income now"
~ You expect the coach to "tell you what to do" and not willing to experiment or use your intuition
~ You need to be convinced of your own value and that getting paid well for your services is the way to go, insist on poverty-mentality as "spiritual" (we all can learn to upgrade our worthiness but we have to WANT to do it!)
~ You're looking for "passive income" selling some low-end course via an automated webinar
~ You expect to get to $100k+ just by investing into this program and aren't willing to do transformational work required for these results.
It worked for them too...
Hello, ladies!! Have to share – I just sold my first new high-end package for $3900! Payment came through, in full! Wooooo! So excited. Eugenia, I am so, so, so grateful to you . You are amazing and such a gift. I am blown away by how generous you have been with your time, attention and care in the program! I feel very loved and supported. Thank you! 💖 – Andrea A.
I don't recognize myself from the person who started this journey 6 months ago! I have learned to "do it scared!" that I am worthy, that I have a gift for the planet in aid of its further development, to love myself and be brave enough to express my inner most passions in my business. I have learned that this inner drive to empower others is my authentic expression of my Soul-self. That is so amazing! Focusing my gifts, understanding how I can do the work I came for AND make fabulous money! What a gift! You have given us such valuable tools – last night every time I laid down, I bounced back up with another idea! From everything in me, Eugenia, thank you for all your love, support, wisdom and encouragement. Now to me, to make it happen. – Teresa W.
OMG, I just filled my group!!! Eugenia, thank you so freaking much! If you didn't help me to figure out my business strategy, this would  have never happened! Before you and I worked together I was constantly creating new products and offers, and millions of free handouts – with no results! Thank you for showing me how to stop doing all that craziness and stick to 3 things that work! 💖💖 I still can't believe it – I got exactly as many people into my group as I wanted, all paid in full (thanks for the training on that!!!) and they are all my dream clients! I am freaking out over here!!!! – Jess P.
I've been one of these people who push in ALL directions trying to make it work without any system. Working with Eugenia I finally got some structure, launched by coaching practice, and signed 2 high-end clients – all in the 6 months of working with her! Eugenia won't take your lower self BS, she will push you to f-king SHOW UP – for your soul mission, for your business, for your life! Because of her accountability set up I've learned a ton and now have a solid business foundation, helping the RIGHT people, and I'm finally f-king MAKING MONEY! – Mila O.
I just sold my first high-end $10,000 package! This first client booking motivated me and brought me more hope about possibilities. Thank you, Eugenia, for helping me see my value and for celebrating with me!! Thank you so much for all of your support!!! 💖💖 This feels great! Super fun, too! I'm celebrating new, easier, more supported ways of being, and new beginnings!! 🚀👑 – Julia-Anna B.
WOW!! The realization of just how HUGE this program has been for me, and the impact it will have, is absolutely mind-blowing! We truly are here to do amazing things with our amazing selves in this lifetime. Thank you so much, Eugenia, for creating this opportunity and having me be a part of it!! I have tears of joy and gratitude for this freedom you have helped me obtain 💙💙💙 This was such a life changing, Soul empowering program!! 💜💖💜 When creative flow is present, there is no fear or overwhelm – this is exactly what I felt!! I realized this is what I am stepping into: to fully claim for myself and radiate this into my business to help others. Wow, I am blown away and so super grateful for this experience and the ongoing support! – Michelle H.

It's time to profitably position yourself to get paid consistently
and confidently stand out in the world marketplace
to accelerate your business growth without sacrificing your natural rhythm

The CONSCIOUS F.U.T.U.R.E. Mastery Program is BY INVITATION ONLY.
Click the button below to apply for a 45-min. no-obligation strategy conversation.
Don't just take my word for it... Here are successes
from just the FIRST call!
"Thank you, Eugenia for your time and dedication. Amazing how you were able to support each of us individually at whatever level of understanding we have – fabulous group support. It was life changing for me! Tiny details and aha moments. I am creating my dream business, and balancing my 'money buckets' with my new identity! I have such a calm and peace in me like never before. And now I know I have all the tools I need. Something finally clicked in zoom call last night as you explained our lesson. Feeling that I can do anything! And that everything is my creation." – Beth G.
"I am finally gaining better understanding of how uniquely different I am and I do things differently. I am learning how to translate in a way that people can understand." – Cynthia S.
This is so magical! I'm focused on anchoring standing strong in my responsibility for success in my personal and professional life. I welcome abundance as I build my empire! My money is overflowing. My new identity feels so great and I am choosing my thoughts, so the old habitual stories have changed! Bring it! This is really amazing!
Thank you, Eugenia!!!!! The shift for me has been bigger than ever! 💕💰💕" – Heidi T.
"The small step that I already started to FEEL is that I stopped agonizing about dealing with the business side of Art. My decision is to be myself in that space, since I realized that I really wasn't allowing myself to be ME while dealing with money, and in turn I hated that space because I was not myself! So, it is nice to feel flow of life there. I am so thankful!" – Dasha A.
"I can decide which identity I wish to embody. 👑 I feel the train has fully jumped the track into the new timeline, and I am ready to take off the training wheels and hold the container. I was carrying around the weight of 'Not enough': not enough unless this, not enough unless that. Now I have simply rewritten that, and I see that the abundance was here all along.
Perhaps the biggest change is a deep calm and peace, inside and out. It's as if I've been walking around with a permanent thread of dissatisfaction before and I'm able to now live without that; every moment is so much richer and fuller and abundant! It's a pure joy. And I realized how intensely I had been living in scarcity! I now live with abundance consciousness in every moment." – Andrea A.
TOMORROW, YOU'LL BE EXACTLY WHERE YOU ARE TODAY…
♦ overwhelmed with all the things you know you are overdoing, perhaps not even resulting in consistent income and struggling to find any self-care time, unsure how to change it
♦ feeling stressed and confised about what to offer, what to post on social media, and exhausted from over-giving
♦ knowing that you are charging less than your amazing expertise is worth but fearing to charge more because you don't know how to convey the value of what you do outside of your existent circle
♦ Trapped in your business instead of innovating your industry, transforming consciousness on this planet, and feeling fulfilled and free…
SHOULD I GO ON?..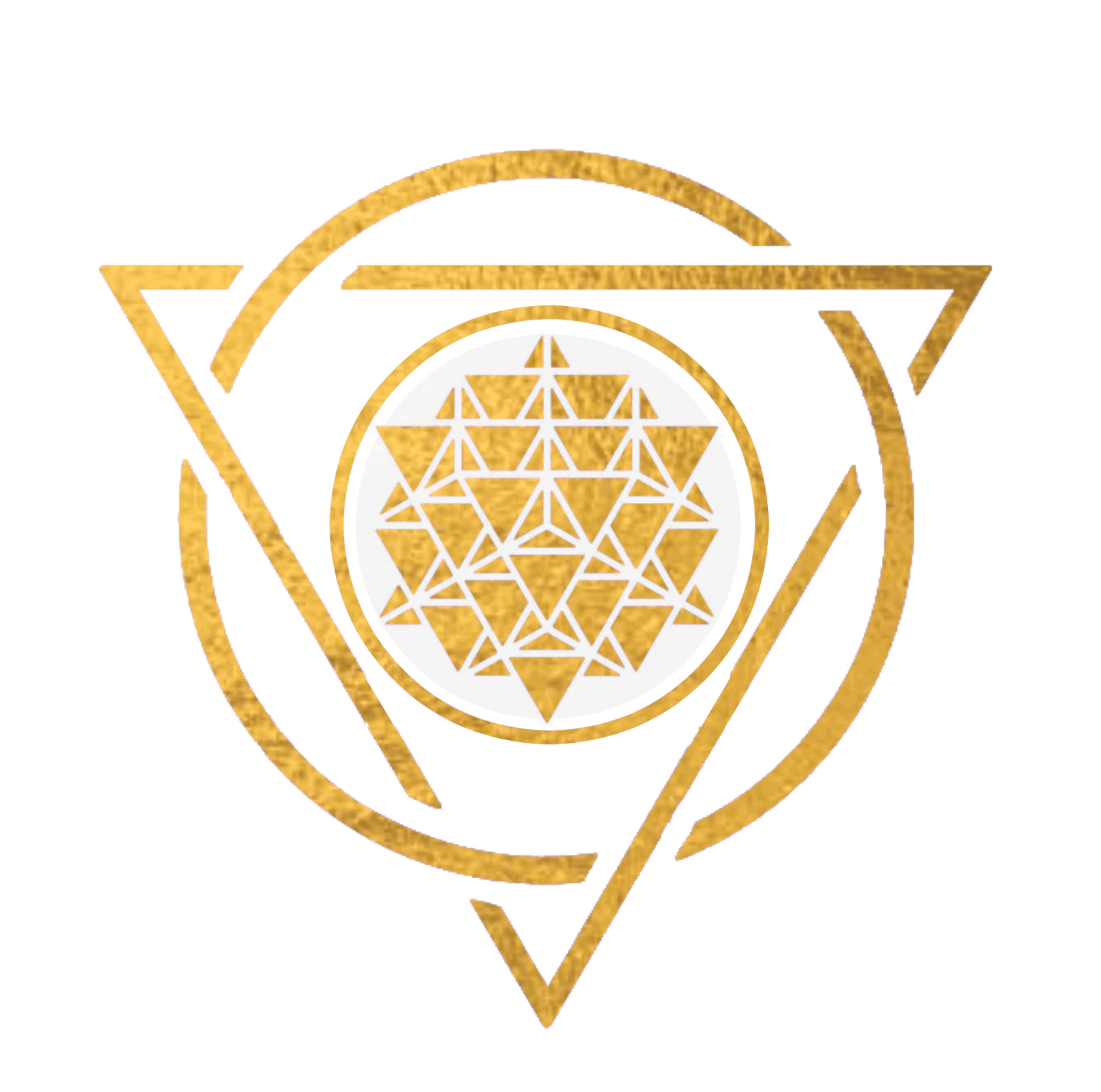 Everything happens for a reason.
You are meant to be here, reading this page…
There are people you've made Soul Contracts with – who need your gifts and want to pay you for it!
But you need to show up with the right frequency, right strategy and right message so they can find you and become your clients! 
Imagine what is possible for you when you master your own Soul Design!
Instead of being a "hard working business owner" or a "best kept secret coach or healer" you become a true Innovator in your field, a Spiritual Leader.
And you will be able to be that Conscious Innovator
and Leader while…
     ♦ Getting paid well for your amazing gifts because you are so clear about how to talk about what you do, and attract premium opportunities and clients.
     ♦ Delivering the highest level service because you're not depleted and stressed anymore.
     ♦ Unapologetically taking that space for yourself to journal, meditate, travel, dream and innovate because you fully know that this is the key to your profitability.
     ♦ Finally purchasing that amazing huge Amethyst crystal you had your eye on forever, that "house with a view", or that "healing center"!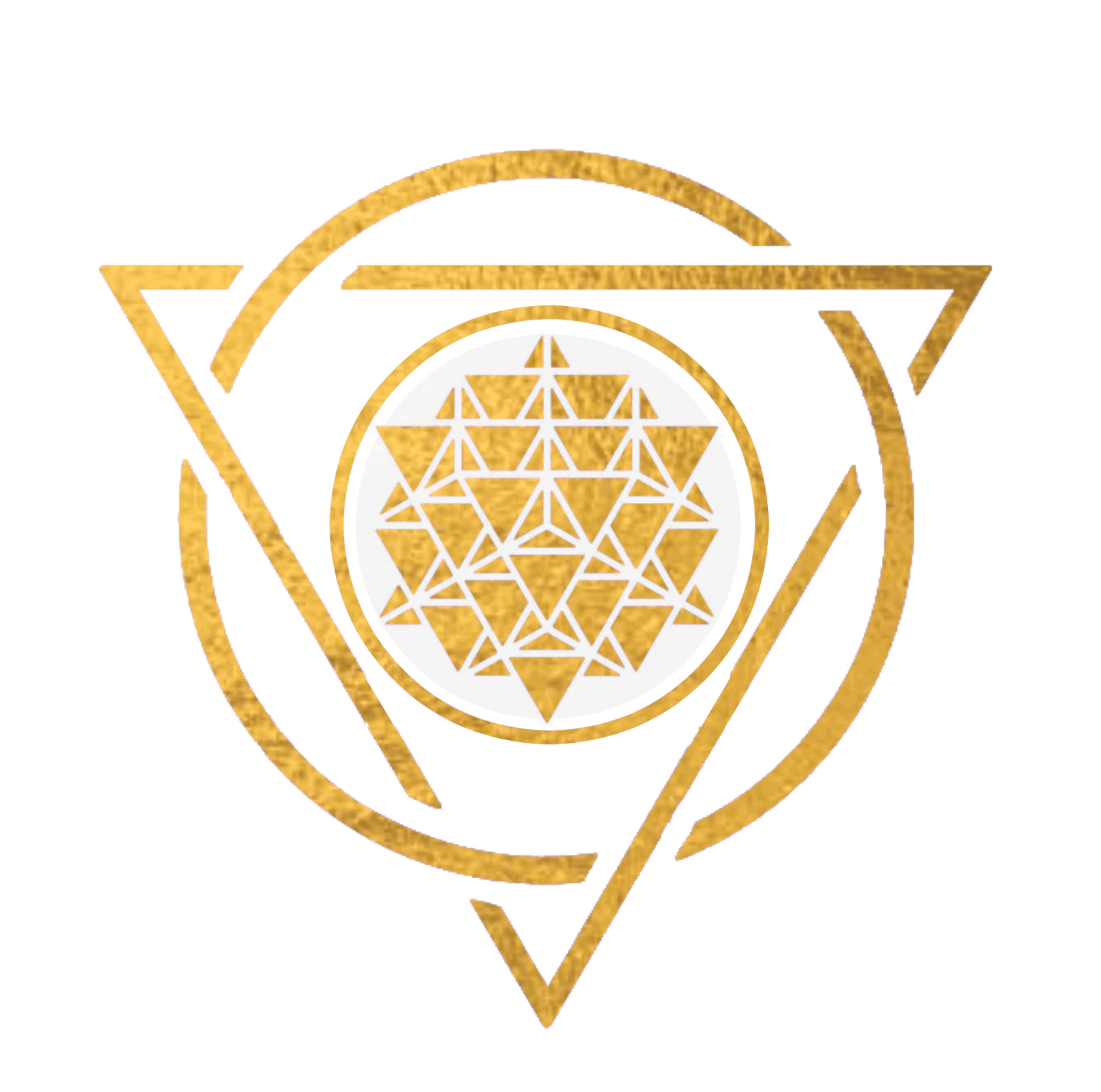 Imagine the ease that will be available for you…
But to get there you need to CHOOSE to put yourself FIRST.
And in this mastermind you will get all the support you need.

Still not convinced? Here are more successes
from Eugenia's program:
Prior to working with Eugenia, I was chasing after online marketing strategies, spending too much money on ads and farming out my marketing copy, while my launches were falling flat. I felt frustrated, burned out, and disconnected from the work that I'm truly passionate about doing – like I was trying to fit someone else's "mold of success".
I saw Eugenia in online presentations and I was immediately impressed by her ability to connect a highly spiritual, multi-dimensional perspective with our physical, tactical reality in a way that made perfect sense and opened up a higher potential for expansion in business and in life. When I learned more specifics of her expansive expertise, arching spiritual growth and healing, wealth energetics, conscious business and marketing strategy, I knew Eugenia were the whole package and I had found my next Mentor.
I needed clarity on my Soul expertise and to develop my business and marketing message to mirror that so that I could feel in complete alignment, generate stable income, and restore the FUN in my business again! And the results had far exceeded my expectations… Working with Eugenia has been by far the most exclusive, customized, and highly specialized experience I've ever had.
The most valuable learning for me is how to achieve and maintain alignment in my energy. I now have more trust in divine timing; I believe in my ability to manifest anything I desire; I'm experiencing abundance and flow more than ever.
In addition, I've learned how to communicate effectively, write marketing copy and create videos in a way that feels good and connects with my audience. I'm showing up for my business as a confident, feminine leader with consistency and a powerful message. I'm attracting resources, people, clients, and opportunities to me with more and more ease all the time; I feel clear and aligned with the work that I do and my clients results are a reflection of that.
My marketing and energy are now attracting the RIGHT clients! I'm able to approach my sales conversations with confidence and know how to navigate fears. I don't justify or prove myself any longer. I've owned my worth, my value, and my prices are a reflection of that. As a result, I've had my highest earning months ever in my career as a Coach and in my professional life!
It's changed my business and my life completely. I feel more harmonious in my relationships, I feel empowered to ask for what I need; I don't shrink to fit any longer. I've achieved the ease and flow I've been craving and value myself as unique and an expert in my field.
One of Eugenia's gifts is to help you feel free to express yourself. I now feel free to share my truth, my knowledge, insights, and teachings with freedom from caring what anyone thinks and freedom from sabotaging behaviors that once held me back and playing small.
Working with Eugenia is for you if you're ready to stop waiting, wanting, sabotaging, and side stepping your Soul's highest mission, and you're ready to do the integrative work so that you can fully own your purpose, become who you need to be to fulfill it, and elevate your life in ways you've always dreamed of. This is the best decision I could have made for my business and my life!
–  Star Hayward, ascending heart business coach
When I started with Eugenia, I did not have clarity of my coaching business direction or how to combine the coaching part with healing energy work. I also did not have any strategy or marketing plan. I wanted to know my Soul's purpose and how to implement it in my business in a practical sense. Eugenia's program met my expectations 100%!
I have learned so much about how to value myself, that my sensitivity is my asset, learned to overcome my fear of visibility and of being judged. I got clear on my niche and how to open myself for clients to come. I feel much more confident about my expertise and appreciate my gifts.
I received detailed advice on how to write marketing posts authentically and effectively, and record videos so that people want to read/watch them and want to work with me. And many more useful details on delivery of my offer, pricing, positioning, and marketing strategy that suits me specifically and supports my own and my clients' needs.
I now have a great coaching program created and a website that feels MINE. I feel comfortable and happy talking about my services. I always enjoyed coaching with my clients but now, because it is built to fit my needs specifically, I also love the "marketing part" – writing posts and recording videos!
If you want a clarity how to align your business with your Soul purpose and be full of joy doing it, or you need structure and tools to bring your business to the next level, Eugenia is the best! Prepare yourself for a deep work, quite a fast pace and unconditional support any time you need it. 
– Katarzyna Terlecka, authentic empowerment coach
I have achieved a complete overhaul of my business! It was exciting to get really confident in my expertise, get clear on my ideal client, messaging, raising my prices, learning the conscious approach to the sales process without any convincing or proving. I love the new marketing strategy that matches who I am and is sustainable and naturally aligns with my way of doing things.
I feel fluent talking about what I do with power and conviction. I was able to run a group program in a new way, and signed up my first high-end client!
What makes Eugenia a very unique and powerful Coach is her ability to tune in and know her clients' Soul purpose, strengths and contracts, and her grounded wealth of experience and expertise with the nuts and bolts of business and marketing.
– Vanessa Jade, soul expression alchemist
Before Eugenia I was in self-doubt and lack-mindset. I had worked so hard for many years and was still not seeing things come together. Eugenia has totally transformed my mindset into self-sustaining abundance and the knowledge that I am meant to do this work, and must be organized, stay aligned and show up. Because of the Eugenia's training, I have launched a newly evolved high-end program, and I have eliminated low-end activities that were draining me! I have more time to grow and enjoy my business and to take really good care of my clients so they are successful.
I love Eugenia's teaching style: she is incredibly generous with her knowledge and support and will stay with you as long as necessary until you 'get it'. At the same time she holds her students/clients accountable and powerful, so you know you need to show up and get the work done and it is very motivating!!  All of this is done with great love.
Eugenia's personal attention is seemingly infinite – I honestly don't know how she does it. As long as you are willing to show up and do the work, Eugenia is with you every step of the way with more detailed and custom guidance that you can imagine. I am still blown away by it! And she knows the exact right amount of targeted support where it really helps – writing a piece of copy, laying out a portion of website, creating a niche statement. She will guide you to do this and then make amazing suggestions of how it could be. You simply cannot get 'stuck'- she is right there with you laying out the path forward. And, it all fits together piece by piece so by the end of the process, you assemble all of the pieces that you created in an organized fashion, and you have something amazing.
The biggest thing I got out of program is the understanding that I don't need to struggle or over-give, and that my business can support me and create abundance as I provide my completely unique service to exactly the right clients. In a nutshell, Eugenia gave me back my hope and confidence around creating a successful, vibrant, and fun business.
The other huge piece for me was around marketing. I was so unfocused with this, scattering my energy inconsistently around several platforms; now I understand how to laser focus my efforts on one pathway that I love that it can have multiple applications. It's so much more fun and creative and I'm already seeing real results in a short time – I have sold my first new high-end package!
I cannot recommend this program highly enough! It came at just the right moment and was worth every penny and then some. It as a stretch for my budget at where I was in my business but I just knew I had to do it and I am so glad I did. I shudder to think where I would be if I hadn't gone for it. Thank you Eugenia, I am so grateful for your knowledge, generosity, and loving guidance.  
–  Andrea J. Walker, radiant health specialist
I highly recommend Eugenia's program to anyone who is ready to experience the life they've always dreamed of but just didn't know how to get there. Before I began this program, I felt extremely lost: lacked any belief that I had anything to offer, convinced that I had no value, and unsure how to start. Eugenia's guidance and expertise provided the much needed clarity – I'm so excited about what I have to offer!!
I felt empowered by Eugenia's incredible ability to offer the most clear and precise strategic and marketing advice, along with consistent highly personalized feedback. I was able to create a program that not only speaks to my ideal clients but it truly reflects the heart of who I am. With Eugenia's support every step of the way, I felt less overwhelmed as she helped me stay on track through the entire process.
During the program I felt stretched far beyond what I could ever have imagined. Claiming my worth and value, knowing that my brilliance can help lead others, who are ready, out of the darkness – now I realize anything and everything is possible for me! I've discovered I offer much more value than I thought – so I have to keep going and really show up! The realization of just how HUGE the impact of this program has been for me is absolutely mind-blowing!! This group is such a life changing, Soul-empowering experience!!
– Michelle Hamady, creative possibilities specialist
Before Eugenia's program, I haven't treated my healing work as a business and I lacked structure. Almost as soon as the program began, I was guided to build this structure – from the development of my signature system and charging what my services are worth, to the recommendations about the financial and even banking side of things, to getting clarity on the website structure, and beyond. I received so much more information than I expected and tons of personal support throughout the whole 6 months! Everything was customized to me, my area of business or my needs at the particular stumbling point. 
The marketing copy creation and the website help was the most detailed experience ever and the help I got with editing my sentences, paragraphs, and even word choices, was OUTSTANDING. Having zero experience with marketing, or professional website creation, this part was extremely helpful to me and most needed to birth and ground my creations into being visible, professional and marketable!
Marketing and me were never friends before this program. However, I now see it as a necessary tool to be able to attract my SOUL clients, for them to be able to find me in the big ocean of services "out there" and receive the high quality Soul-aligned service I can provide them with.
If you are still wondering if you should work with Eugenia, I would say "Do not wait another day, as your Soul has brought you to Eugenia's world, and Souls know what they're doing! We just need to catch up with our Soul's guidance and match its pace (and frequency) to live the rest of our lives with greater MEANING, PASSION and EASE. And Eugenia will guide you there."
–  Tatiana Vilarea, transformational hypnotherapy specialist
"I can truly say I am a more evolved person because of Eugenia! I have finally figured out my niche, refined my offers, designed a whole new high-end program, and created a path for an incoming client to follow – no more guessing! Eugenia helped me  with market research and which exact words to use in my message to attract the right clients. I also, to my horror, realized that I was really bad at sales! I always thought that it was "wrong clients" and Eugenia showed me how the way I did it even the "right" clients wouldn't buy! Eugenia trained me in her heart-centered selling technique (we even designed a script together to help me not freeze during the sales conversations!) – and OMG, I was able to sign 4 new high-end clients into my new program! Thank you so much, Eugenia"
– Megan Lucius, dynamic career transformer
I chose to work with Eugenia because I knew I needed a different vision of my acupuncture practice to continue forward through the rest of my life. I wanted a slower pace, more time devoted to myself, and not be bound by a physical location. With Eugenia's guidance I now have that – I no longer tethered to the use of my needles, use my unique skill set, and provide an online business I can operate out of my home. 
Eugenia provides the rare opportunity of having the support of her energetic field holding you in the process.  For me, this allows my creative insights to flourish from a place of profound stability.  If I feel stuck, she interjects an idea that excites me and I can then run with it easily. What Eugenia offers isn't just general business acumen, her ideas are tailored specifically to my area of expertise and my unique needs.  Her support doesn't flinch no matter how fearful or uninspired you might appear.  She's there, rock solid for you!  
The biggest thing I received from this program was a shift from a narrow perspective of who I am to a much larger one.  I've removed many of the limiting filters that I had put in place over the years, and realized how I've hemmed myself in, diluted my power and how this contributed to making much less of a contribution than I could.  Owning that changed perspective has leveraged me in not only my business life but my personal as well.  I am now far greater than who I was when I started.
If you're on the fence as to starting this program, I can suggest "don't hesitate!" – I wish I had been able to do this twenty years ago!  There's nothing more beautiful or gratifying than to feel competent enough to be pulling from a field full of all possibilities.    
– Barbara Hughes, acupuncturist & boundary integration specialist
I was coming up on my 10th year business anniversary when I started the program: my company was not making the money I expected, and I was running it more like a hobby than a business.  At the same time I was personally taking care of everyone else instead of myself and my work. I was exhausted! 
At the end of the Eugenia's program I had a clear understanding for what I was meant to do with my life, a new direction, more confidence, more energy, and I began to feel inspired again. Eugenia outlined for me a new way of thinking, and her ideas were so specific – they allowed my focus to be set on the love of Art and the Artists themselves instead of my Brick and Mortar store. I am now creating an exclusive "The Arts Club of Boston"! It is so fun putting it all together!
When I first talked to Eugenia about the this program I was a bit hesitant. I was ten years into my business and felt like I had tried all sectors, Wholesale, Retail, Trade shows; I majored in Marketing in College and I felt I knew all there was to know about Marketing, so I thought to myself, what else could I possible learn that I did not already know?… What I did learn working with Eugenia was that I really needed to have my work reflect 'me' as a person.  What I had been doing was following all the old methods that I had been taught and they weren't working. I was also giving things, time, and my power away…
Eugenia is a very direct and powerful woman and at the same time she is very kind and loves her clients.  It is a combination that is very effective.  When Eugenia first mentioned that I am meant to have an Arts Club I had no idea what she was talking about! I thought the idea was crazy! And now look at what I am doing and the direction my business is going! The biggest thing I learned in this program is that my work is so necessary in the world today because Art and Artists need and deserve to be loved – and I am the person to do this! This program has made me dig deeper for the sake of finding what I truly should be doing with my life.
Eugenia spent a lot of time with me and my work, posed the right questions and gave me so much feedback each week!  She made me take a good look at myself, my work area, who my clients are and should be, and she even created an exercise on respect for money that helped me take my business seriously!  So important!  Eugenia told me that a business is created in order to make money otherwise it is not a business – it is just a hobby –  and it is so true! I knew I had to make changes and she presented new practical ideas specifically for me. In the 6 months together, we worked a lot on copy for my business and dedicated time for creating a new website too. Eugenia's ideas were so instrumental in my recreating my business and she was flexible with how I wanted to implement them.
I so appreciate the fact that Eugenia showed me that there is the perfect client for me – one that will appreciate my services and the way I sell Art through my private Club.  This made me feel I have to put myself out there and show up, that I have a special niche market that is just right for me.
If you want to know what you should truly be doing with your work and you want someone to tell you directly what to do and how to do it, then Eugenia is the right person for you to work with. She will help you change the way you think about your business, the way you approach your work, and the way you look at your life!
– Judy Reilly, the Arts Club of Boston at JW Reilly-Boston
Ok, you've made it all the way to the bottom of this page - Congratulations 🙂 It is time to be brave
and choose the NEXT STEP for your business !
CONSCIOUS F.U.T.U.R.E. Mastery Program is BY INVITATION ONLY.
Click the button below to apply for a 45-min. no-obligation conversation.