for six-figure coaches, healers, & service-based women-entrepreneurs
UPGRADE your business to a PREMIUM model,
finally stop over-delivering and over-giving,
so that you can magnetize DREAM CLIENTS you are meant to serve at the HIGHEST level
as you are living your SOUL MISSION with CONFIDENCE
WITHOUT sacrificing your income or your self-care time.
Why do you need Soul Strategy? And why is
NOW the greatest time ever to apply?
♦   Get clear on WHO YOU SERVE and WHY, and FEEL EXCITED every day to only attract your dream clients who appreciate what you offer and are HAPPY TO PAY for it.
♦   Raise your fees, UNAPOLOGETICALLY CHARGING WHAT YOU'RE WORTH and no longer under-charge or over-deliver.
♦   "Package" your unique talents into services that ADD RECURRING INCOME to your bank account while FREEING YOUR TIME.
♦   ALIGN what you do with your special SOUL MISSION and SERVE humanity by offering them your UNIQUE SUPERPOWERS for the highest benefit of your personal growth and the growth of your clients.
♦   Clear Marketing overwhelm by setting up an EFFICIENT STRATEGY so you know exactly what media, style, and topics to focus on.
♦   Clean up MONEY-KARMA and persistent hidden negative habits so you can POWERFULLY LEAD while attracting and holding onto your money.
♦   Feel CONFIDENT talking with prospective clients using HEART-CENTERED  SELLING STRATEGIES, knowing exactly what to say when it comes to the money part, without sounding salesy or sleazy.
♦   ENJOY the BUSINESS that WORKS FOR YOU as you line up the puzzle pieces to match your overarching Soul Strategy adventure!
I'm an international Conscious Energetics and Self-Transformation expert with over two decades of expertise in spiritual therapy, spiritual entrepreneurship, and conscious healing energetics. Using an energy-based approach coupled with transformational psychology and my clairvoyant wisdom, I have created programs that activate long-term core-level life transformation in my clients.
I became an entrepreneur because I knew I could never work for someone else – I HAD to be my own boss, live life on my terms with freedom and self-navigation! I never wanted to ask for permission to leave my desk, or work from home, or take a vacation! I have had various service-based businesses starting from the age of 14.
I was born clairvoyant, and I always felt I had a mission. A SOUL MISSION to 
change the world – to create a huge impact by helping people become CONSCIOUS LEADERS of their lives.
It wasn't always easy – being clairvoyant, non-neurotypical, and sensitive meant I would occasionally short-circuit around people. I had to develop tools to handle my sensitivity, to realize that it's an asset, not a liability!
In my desire to change people's lives I had taken on way too much and worked way too hard – only to realize that I was not living the very thing I was teaching my clients! So I took a breath, stood back and re-aligned my life and business with my Soul Mission so now I have lots of time for my own spiritual pursuits, travel and going deep with select clients who are willing to do the work!
We are meant to fully express our essence and shine our UNIQUE BRILLIANCE to help the people and the planet!
Only a few spots available per year!
Don't MISS OUT on this rare OPPORTUNITY to STRATEGIZE your business direction, ILLIMINATE limitations and subconscious sabotage, and CREATE the FREEDOM you desire.

What clients say about this program with Eugenia:
"This will be the most empowering, transformative & supportive experience you've ever had with a mentor!"
I finally began to treat my work as an actual business adventure vs, a hobby. I now have a greater vision about my role and purpose with my work, my gifts and also have a clearer vision of who I am serving, how I can do it more efficiently and with less stress and overwhelm. This ESS program was a long-term, goal-oriented, strategic container for my evolution as a human being and an entrepreneur that provided me with the space and consistency to grow, dream, see my strengths, work on my weaknesses, and CLAIM more of my value. Working with Eugenia in this new business focused area was a deep, uplifting, motivating, clear, mind/energy shifting experience at a whole new level. This program also had given me the mindset of doing LESS to get MORE! The combination of our calls and the healing energy was PRICELESS, and I saw the development and progress internally from those every week.
– Tatiana Vilarea, transformational hypnotherapy specialist
I was concerned about spending money on ESS when I was making so little in my business. OMG, am I glad I listened to my intuition! Within just 3 months I made back what I invested with her, then doubled it. This is my second round of ESS – I've claimed my niche, created consultation and a long-term package, put up 2 events, finished my website and organized my entire social media schedule. Eugenia's heart-centered sales technique has been an absolute godsend. The best part is the confidence I feel and buckets of old emotional hangups that Eugenia was able to help me unload. Personal transformation I've experienced through working with Eugenia is beyond words – her clairvoyant powers are so on-point that you feel safe, supported, empowered, capable. If you're like me, wondering if you can "afford to invest" when you're just starting – sign up, it will not only raise your business to profitable, but it will upgrade your whole self-image.
– Lauren Macchio, integrated life coach
I'm celebrating 3 new clients this week! Wow! Working with Eugenia, I took my business seriously and with her encouraging, incredibly insightful, and gently-insistent guidance I finally stepped into the "high-end mindset" of my Soul's mission and claimed the worth of the work I'm offering. She helped me realize how much I over-gave before! I got clear on what my goals are and now focus on working with clients who are a Soul-match for me. Eugenia's attention to detail is incredible, she doesn't miss anything! As soon as I start sliding into the "old ways", she is right there with a new "rescue remedy". Throughout the whole ESS program Eugenia held me as powerful even when I myself couldn't, I felt honored and seen. And I still can't believe that I just made $8,697 in a week! I will be continuing working with Eugenia as I find her clairvoyant guidance invaluable.
– Rose Russell, holistic skincare consultant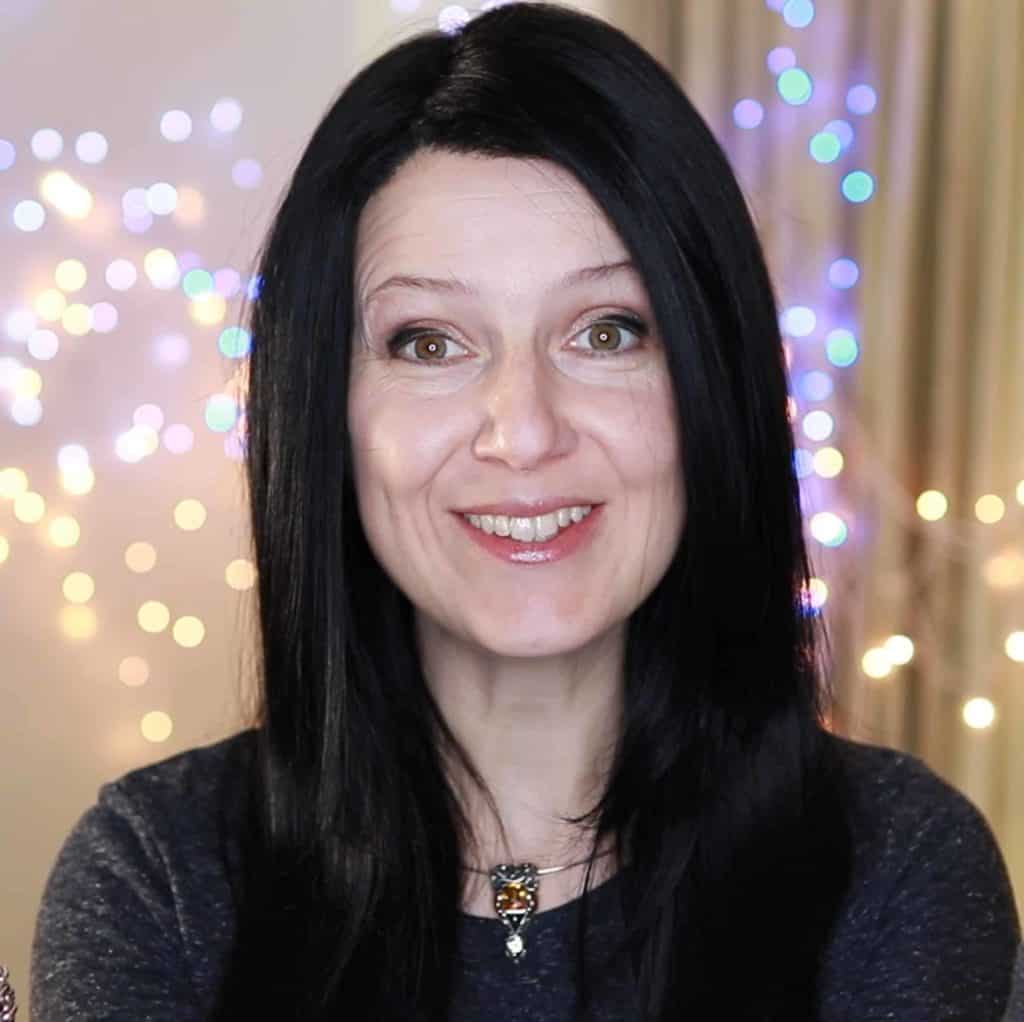 Apply for a free call with Eugenia to see if her Entrepreneur Soul Strategy program is the perfect next step for you!
The SOUL STRATEGY program is designed for service-based women-entrepreneurs, acupuncturists, nutritionists, herbalists, other professionals, healers and coaches, who are already making SIX FIGURES+  in their business and are looking to take it to the next level: strategically FREEING TIME while CREATIVELY LEADING.
♦ You're a SOUL-DRIVEN freedom-oriented heart-centered entrepreneur with an AMBITION to show up fully, SERVE at the highest level, and get PAID WELL.
♦ You are BEYOND READY to step into ABUNDANCE and live your SOUL MISSION through your business.
♦ You desire to orient your business around YOUR unique needs while FREEING TIME for self-care and travel.
♦ You are not only willing to DO WHAT IT TAKES to make your dreams a reality – you are super EXCITED to do it!
<<< If you fit this description, we should talk!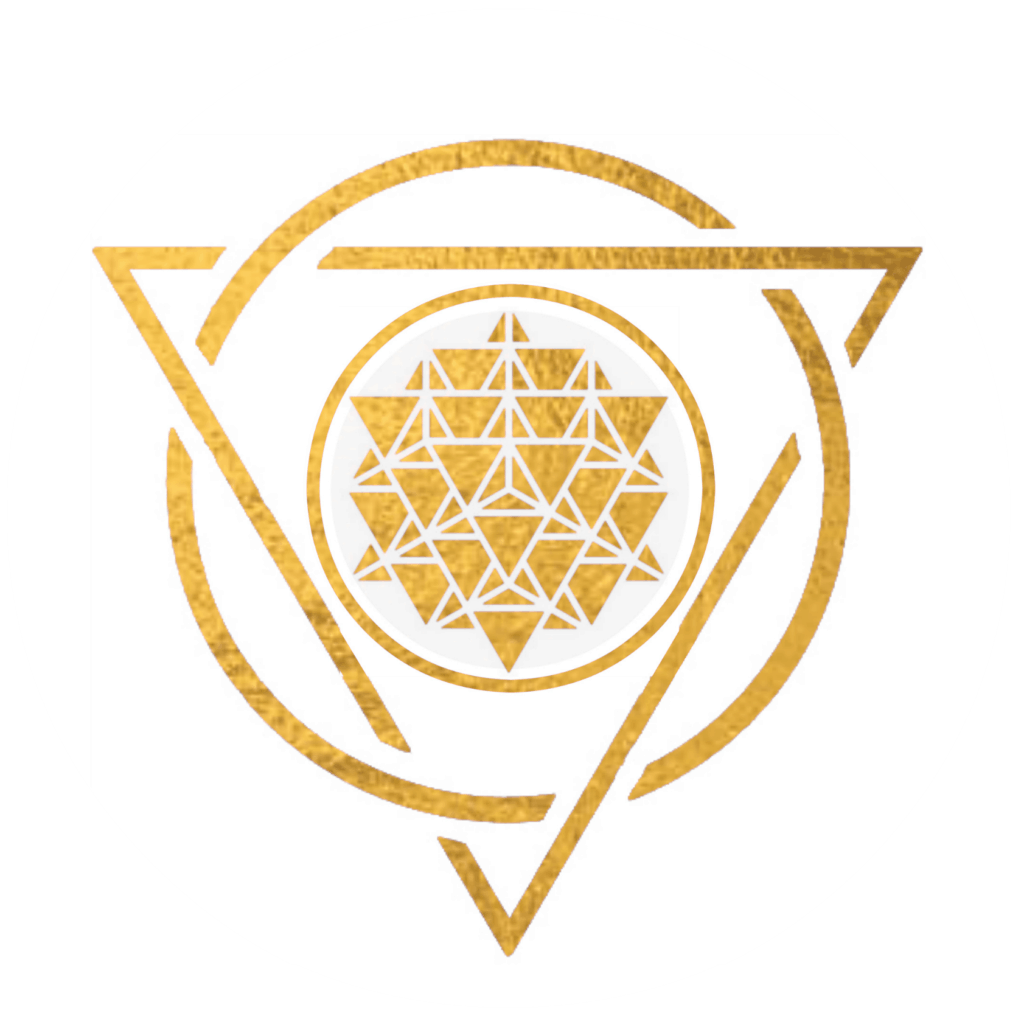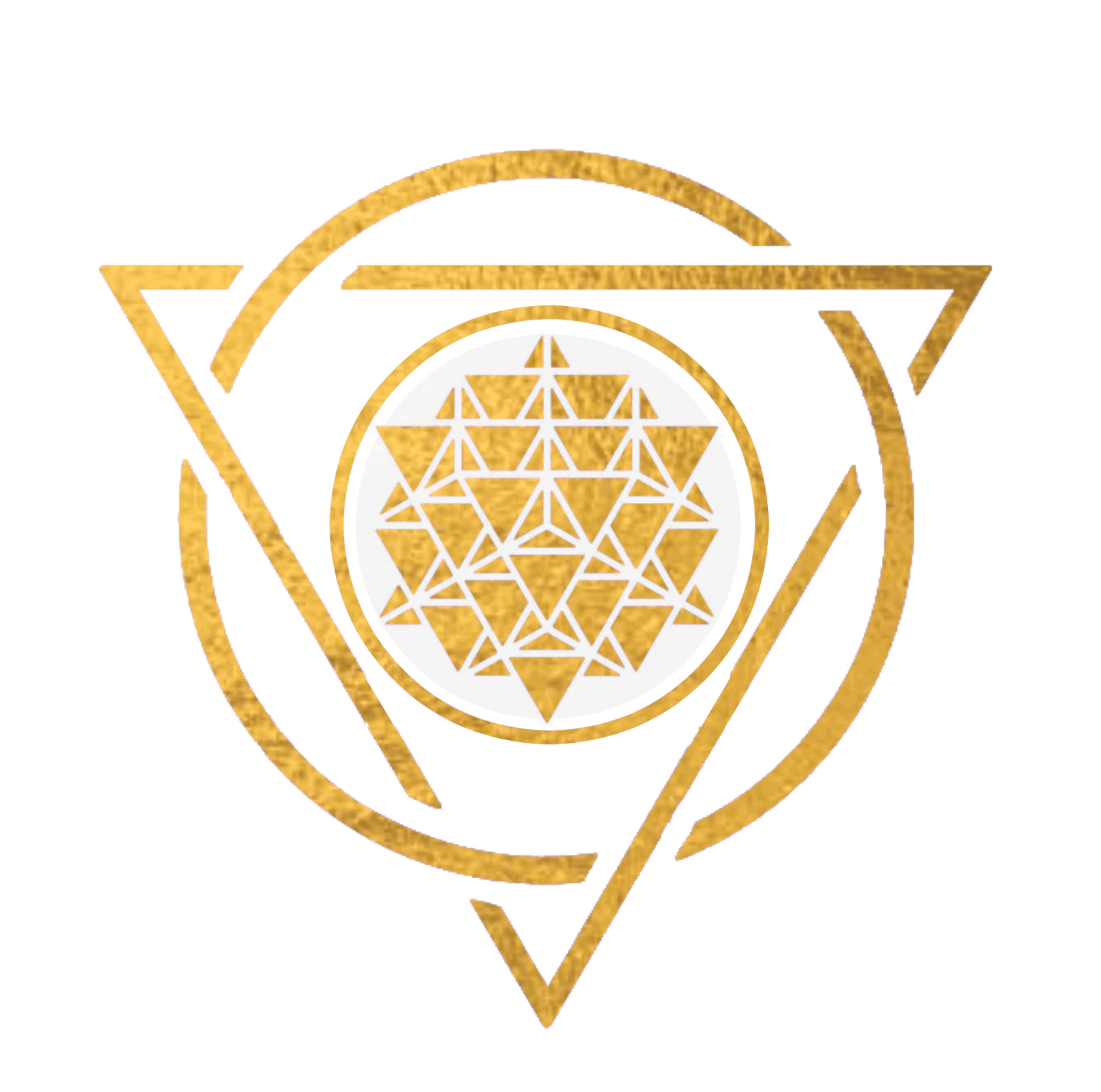 HERE IS WHAT'S INSIDE
THE SOUL STRATEGY PROGRAM:
YOUR BUSINESS STRATEGY for Big Picture & Structures

♦ Create a CUSTOM overarching STRATEGY for your business to maximize efficiency so you can have MORE SPACE in your life.
♦ Showcase your EXPERTISE in a specialized Consult and structure your services to massively free your time and increase your income. 
♦ Design a high-end long-term package that ALIGNS with your SOUL MISSION and allows you to go DEEP with your clients.
♦ Finally generate a stable CONSISTENT high-end income and ENJOY your business adventure!
YOUR UNIQUE BRILLIANCE for living your Soul Mission

♦ Align your Brand with your unique SOUL SUPERPOWERS so that you feel AUTHENTIC in your presentation and marketing.
♦ Turn this "special thing you do" into a unique SIGNATURE SYSTEM so you are clear HOW TO TALK about what you do and HOW TO MARKET it with ease – and "sell without selling".
♦ Identify your UNIQUE BRILLIANCE and use it as a powerful catalyst for focusing your gifts on your most profitable actions to attract dream clients.
♦ SIMPLIFY your whole business with your Signature System implementation so you can finally stop frantic creation of multiple one-shot time-consuming offers!
MONEY-KARMA CLEANUP to Upgrade your Consciousness

♦ Make your CONSCIOUS MINDSET MASTERY your most powerful business tool!
♦ Identify and release limiting money beliefs and transform the negative HABITS and self-talk that has held you back from achieving your full potential.
♦ Discover the true SOUL VALUE of your work so you can LEAD, and free yourself from undercharging, over-giving and over-delivering.
♦ Receive energy ACTIVATIONS and HEALING transmissions to help you upgrade to the Abundance flow.
YOUR MARKETING for Purposeful impact

♦ Finally land your LUCRATIVE NICHE that is in alignment with your SOUL MISSION so that you can ATTRACT and KEEP dream clients you are MEANT TO SERVE.
♦ Base your Niche NOT on what you CAN offer but on what you and your Soul WANT to offer!
♦ Compose your messages in the language that REFLECTS your Soul and RESONATES with your dream clients (you'll love the template I'll mentor you through that easily sets up the right words for you to use!)
♦ Actually write the MARKETING COPY for your main offers and adjust your WEBSITE structure for the most effective presentation of your expertise.
HEART-CENTERED SELLING STRATEGY _

♦ Feel CONFIDENT talking with prospective clients using HEART-CENTERED selling strategy, knowing exactly what to say when it comes to the money part, without sounding salesy or sleazy.
♦ Clean up your limiting beliefs about receiving money so that you can feel like a rock star signing new clients into your programs again and again.
♦ Learn how to speak about what you offer in a way that makes your clients EXCITED to sign up with you.
♦ Handle objections with confidence and leadership by digging deep into the true reasoning behind your prospective client's fears or indecision.
BONUSES YOU GET WITH
THE SOUL STRATEGY PROGRAM:
HEALING ENERGY SUPPORT _ Valued at $5,500

Entrepreneurial business is not separate from the entrepreneur! Upgrading your mindset and transmuting your habitual negative emotional loops goes parallel to up-leveling your business into alignment with the Universal Abundance!
When you choose to BECOME a LEADER of your life, you might encounter a backlash from the habitual negative patterns. This is a normal component of change, but it must be addressed – otherwise it quickly turns into resistance and self-sabotage.
For over 25 years I have been mentoring people in how to live CONSCIOUSLY and I am excited to help you do this too! Born clairvoyant, I was always able to literally SEE how a woman could flourish by simply changing a few things in her beliefs about herself and her reality, or by gaining clarity on that special thing she does but doesn't know how to talk about!
This is why I am so passionate to help women-entrepreneurs who want to SERVE this world, step into their BRILLIANCE and GET PAID for it too!
♦ RECOGNIZE and CLEANUP your karmic issues so that you can become a LEADER in your business and BE REAL in your self-presentation.
♦ Clean up old karmic limitations about money and about what you are CAPABLE of so that you can step into your BRILLIANCE and shine!
♦ Build an unbreakable custom "rescue remedy" that will magically get you through any karmic difficulty!
♦ Energy-activation is an essential component of INTEGRATING THE TRAINING so that you can TRANSMUTE MONEY LIMITATIONS and embody the new way of doing business.
ATTENTIVE PERSONAL SUPPORT _ Values at $5,000

♦   I promise to hold you as POWERFUL no matter what (even at times when you yourself can't). I will be honest with you at all times and share my clairvoyant insights, encouragements and expertise. I will always be on your Soul's side (so together we can help your "shadow Lower Self" side grow up!)
♦   Get "unhooked" from emotional triggers so you can make decisions with grace and ease.
♦   See challenging situations from a fresh perspective so you can make new, authentically powerful and aligned choices
♦   Create heartfelt, unstoppable MOTIVATION and COMMITMENT to reaching your goals and dreams.
♦   Understand the unique combination of the VALUE you offer and the RESULTS that your clients have so you can build a solid internal foundation to CLAIM YOUR WORTH.
♦   Let go of overwhelm and confusion, and follow a clear Soul Strategy that I will help you create, so you can ENJOY your business!
ACCOUNTABILITY ASSIGNMENTS _ Valued at $1,000

♦ Set goals applicable to YOUR unique situation and actually ACCOMPLISH them.
♦ Work through many inspiring ACCOUNTABILITY EXERCISES and simple assignments to help you immediately apply what you're learning onto your own business.
♦ We will remain in weekly communication to make sure you stay on course, following through with your own decisions and emailing me completed assignments as you implement them.
♦ Soul Strategy program is designed for you to APPLY what you are learning AS YOU GO through the training and mentoring so that you can begin re-designing and efficiently marketing your business right away.
Entrepreneur Soul Strategy is BY INVITATION ONLY.
Click the button below to apply for a 30-min. no-obligation phone conversation with Eugenia
to see if her Entrepreneur Soul Strategy program is the perfect next step for you!
ENTREPRENEUR SOUL STRATEGY PROGRAM OVERVIEW:
♦ Mentoring twice per month – fully customized to your personality, your spiritual mission, and your business;
♦ Weekly implementation assignments to make sure you stay on course and produce fabulous results;
♦ Efficient business advice and clear and direct guidance to be implemented as we go so that you can take your business to the next level of SERVICE and FINANCIAL ABUNDANCE;
♦  Amazing BONUSES in Money Goals, Money Mindset, Money Tracking and MONEY ATTRACTION!
♦ Beautiful PRINTABLE exercises, templates, and guides so that you can easily track your progress and SEE RESULTS with every mentoring session;
♦ Spiritual mindset and awakening to Money Mastery consciousness exercises to help you clear your karmic beliefs, release limitations, and upgrade your energy system to the new ABUNDANCE template;
♦ Energy-healing, activations, karmic cleanup and multidimensional support for discovering your SOUL MISSION and for your spiritual EMPOWERMENT.
♦ Detailed hands-on guidance in your marketing copy creation (for your offers and the website) including direct advice with editing sentences, paragraphs, and specific word choices to align with your Soul mission and attract your ideal clients;
♦ Continuous Email support for the questions related to the program.
What clients say about this program with Eugenia:
Hello, ladies!! Have to share – I just sold my first new high-end package for $3900! Payment came through, in full! Wooooo! So excited. Eugenia, I am so, so, so grateful to you . You are amazing and such a gift. I am blown away by how generous you have been with your time, attention and care in the ESS program! I feel very loved and supported. Thank you! 💖 – Andrea A.
I don't recognize myself from the person who started this journey 6 months ago! I have learned to "do it scared!" that I am worthy, that I have a gift for the planet in aid of its further development, to love myself and be brave enough to express my inner most passions in my business. I have learned that this inner drive to empower others is my authentic expression of my Soul-self. That is so amazing! Focusing my gifts, understanding how I can do the work I came for AND make fabulous money! What a gift! You have given us such valuable tools – last night every time I laid down, I bounced back up with another idea! From everything in me, Eugenia, thank you for all your love, support, wisdom and encouragement. Now to me, to make it happen. – Teresa W.
OMG, I just filled my group!!! Eugenia, thank you so freaking much! If you didn't help me to figure out my business strategy, this would  have never happened! Before you and I worked together I was constantly creating new products and offers, and millions of free handouts – with no results! Thank you for showing me how to stop doing all that craziness and stick to 3 things that work! 💖💖 I still can't believe it – I got exactly as many people into my group as I wanted, all paid in full (thanks for the training on that!!!) and they are all my dream clients! I am freaking out over here!!!! – Jess P.
I've been one of these people who push in ALL directions trying to make it work without any system. Working with Eugenia I finally got some structure, launched by coaching practice, and signed 2 high-end clients – all in the 6 months of working with her! Eugenia won't take your lower self BS, she will push you to f-king SHOW UP – for your soul mission, for your business, for your life! Because of her accountability set up I've learned a ton and now have a solid business foundation, helping the RIGHT people, and I'm finally f-king MAKING MONEY! – Mila O.
I just sold my first high-end $10,000 package! This first client booking motivated me and brought me more hope about possibilities. Thank you, Eugenia, for helping me see my value and for celebrating with me!! Thank you so much for all of your support!!! 💖💖 This feels great! Super fun, too! I'm celebrating new, easier, more supported ways of being, and new beginnings!! 🚀👑 – Julia-Anna B.
WOW!! The realization of just how HUGE this ESS program has been for me, and the impact it will have, is absolutely mind-blowing! We truly are here to do amazing things with our amazing selves in this lifetime. Thank you so much, Eugenia, for creating this opportunity and having me be a part of it!! I have tears of joy and gratitude for this freedom you have helped me obtain 💙💙💙 This was such a life changing, Soul empowering program!! 💜💖💜 When creative flow is present, there is no fear or overwhelm – this is exactly what I felt!! I realized this is what I am stepping into: to fully claim for myself and radiate this into my business to help others. Wow, I am blown away and so super grateful for this experience and the ongoing support! – Michelle H.
Want to see if Eugenia can help you generate similar results for YOUR business?
Entrepreneur Soul Strategy is BY INVITATION ONLY.
Click the button below to apply for a 30-min. no-obligation phone conversation.

Don't just take my word for it... Here are successes
from just the FIRST appointment!
"WOW!! Eugenia, you were so clear! I can't believe I didn't do this sooner! I have a bird's view not only of my business now, but of my life – and what I should do next. I will definitely work with you further! I NEED this!! "– Jessica T.
"Even though I was afraid to go for this, I realize now how much I let my fear stop me from doing what my intuition is guiding me to! I've sabotaged so many opportunities before and I am DONE! From now on I will "do it scared" as Eugenia says (I just signed up for her 6 month program!!!)" – Taylor V.
"My beliefs were sabotaging me at every turn… What was I doing all these years?! Working like crazy all the time and have nothing to show for it! No more. Thank you from the bottom of my heart, Eugenia – I am so looking forward to working further with you!" – Liane T.
"You have such an insight – on so many levels! I can't believe that in just 90 min. we covered my business vision, direction and my family money issues, and my own karma, and my Soul mission – how do you do it?! WOW! Can't wait to work on this further!" – Cindy H.
"This was so helpful for my business. Now I see how even though I've been doing this for 8 years, I've been trying to do all the wrong things, meanwhile blocking myself at every turn with the money issues. I'm so grateful for your clarity, Eugenia! I'm looking forward to working further, I so need your guidance! Thank you." – Samantha L.
"This was super scary for me to go for – but after this ONE consultation I just signed up for Eugenia's 6 month program! This is the MOST HELPFUL to me and my business decision I've ever made!" – Kayla J.K.
YOU'LL BE TOMORROW EXACTLY WHERE YOU ARE TODAY…
♦ overwhelmed with no consistent income and struggling to make ends meet, unsure how to change it;
♦ feeling stressed about what to offer, what to post on social media, and exhausted from over-giving;
♦ knowing that you are charging less than you're worth but fearing to charge more;
SHOULD I GO ON?..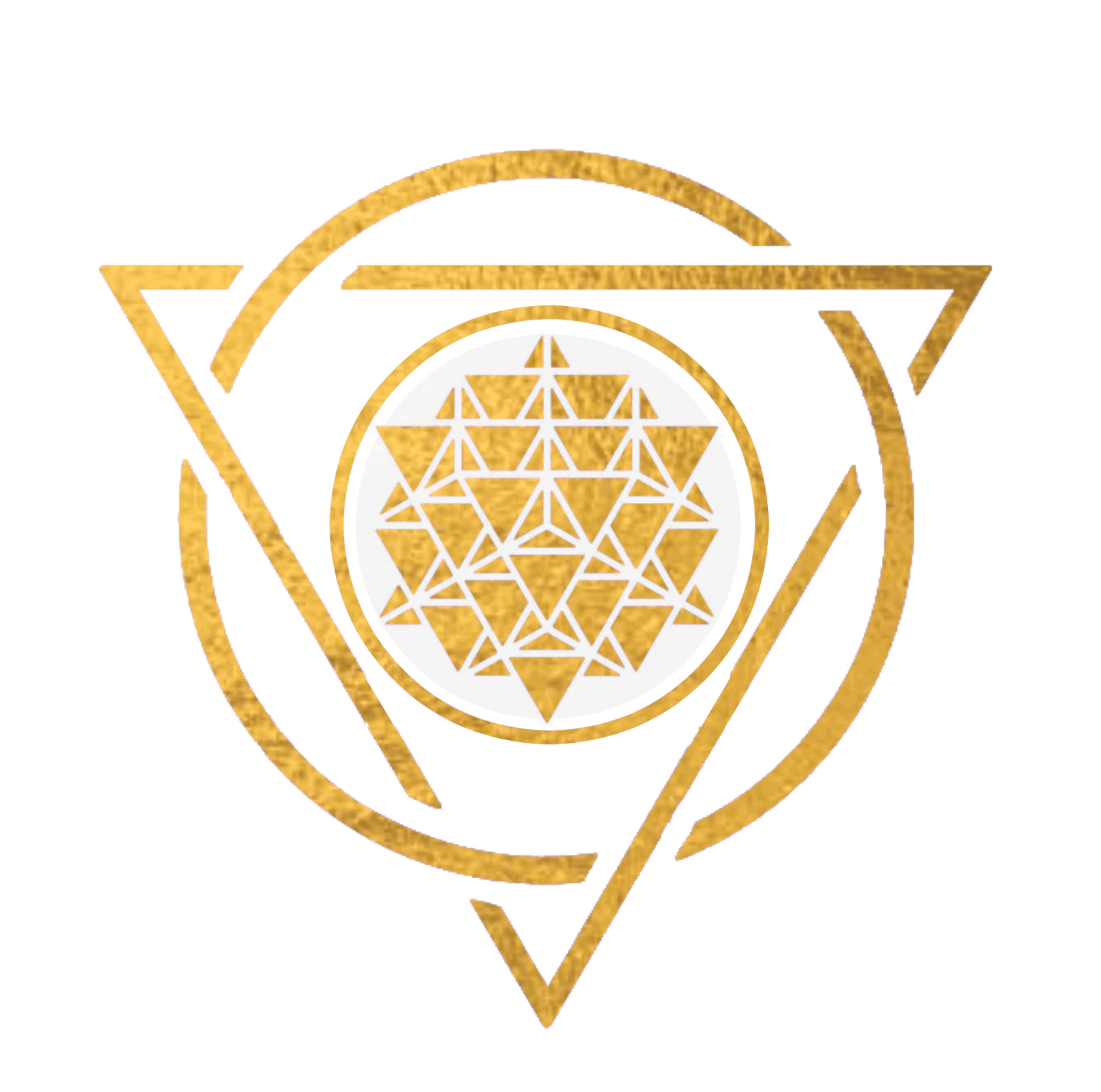 Still not convinced? Here are more successes
from Eugenia's Soul Strategy program:
Before ESS I was in self-doubt and lack-mindset. I had worked so hard for many years and was still not seeing things come together. ESS has totally transformed my mindset into self-sustaining abundance and the knowledge that I am meant to do this work, and must be organized, stay aligned and show up. Because of the ESS training, I have launched a newly evolved high-end program, and I have eliminated low-end activities that were draining me! I have more time to grow and enjoy my business and to take really good care of my clients so they are successful.
I love Eugenia's teaching style: she is incredibly generous with her knowledge and support and will stay with you as long as necessary until you 'get it'. At the same time she holds her students/clients accountable and powerful, so you know you need to show up and get the work done and it is very motivating!!  All of this is done with great love.
Eugenia's personal attention is seemingly infinite – I honestly don't know how she does it. As long as you are willing to show up and do the work, Eugenia is with you every step of the way with more detailed and custom guidance that you can imagine. I am still blown away by it! And she knows the exact right amount of targeted support where it really helps – writing a piece of copy, laying out a portion of website, creating a niche statement. She will guide you to do this and then make amazing suggestions of how it could be. You simply cannot get 'stuck'- she is right there with you laying out the path forward. And, it all fits together piece by piece so by the end of the process, you assemble all of the pieces that you created in an organized fashion, and you have something amazing.
The biggest thing I got out of ESS is the understanding that I don't need to struggle or over-give, and that my business can support me and create abundance as I provide my completely unique service to exactly the right clients. In a nutshell, ESS gave me back my hope and confidence around creating a successful, vibrant, and fun business.
The other huge piece for me was around marketing. I was so unfocused with this, scattering my energy inconsistently around several platforms; now I understand how to laser focus my efforts on one pathway that I love that it can have multiple applications. It's so much more fun and creative and I'm already seeing real results in a short time – I have sold my first new high-end package!
I cannot recommend this program highly enough! It came at just the right moment and was worth every penny and then some. It as a stretch for my budget at where I was in my business but I just knew I had to do it and I am so glad I did. I shudder to think where I would be if I hadn't gone for it. Thank you Eugenia, I am so grateful for your knowledge, generosity, and loving guidance.  
–  Andrea J. Walker, radiant health specialist
I highly recommend Eugenia's ESS program to anyone who is ready to experience the life they've always dreamed of but just didn't know how to get there. Before I began this program, I felt extremely lost: lacked any belief that I had anything to offer, convinced that I had no value, and unsure how to start. Eugenia's guidance and expertise provided the much needed clarity – I'm so excited about what I have to offer!!
I felt empowered by Eugenia's incredible ability to offer the most clear and precise strategic and marketing advice, along with consistent highly personalized feedback. I was able to create a program that not only speaks to my ideal clients but it truly reflects the heart of who I am. With Eugenia's support every step of the way, I felt less overwhelmed as she helped me stay on track through the entire process.
During the ESS I felt stretched far beyond what I could ever have imagined. Claiming my worth and value, knowing that my brilliance can help lead others, who are ready, out of the darkness – now I realize anything and everything is possible for me! I've discovered I offer much more value than I thought – so I have to keep going and really show up! The realization of just how HUGE the impact of this ESS program has been for me is absolutely mind-blowing!! ESS is such a life changing, Soul-empowering experience!!
– Michelle Hamady, creative possibilities specialist
Before ESS program, I haven't treated my healing work as a business and I lacked structure. Almost as soon as the program began, I was guided to build this structure – from the development of my signature system and charging what my services are worth, to the recommendations about the financial and even banking side of things, to getting clarity on the website structure, and beyond. I received so much more information than I expected and tons of personal support throughout the whole 6 months! Everything was customized to me, my area of business or my needs at the particular stumbling point. 
The marketing copy creation and the website help was the most detailed experience ever and the help I got with editing my sentences, paragraphs, and even word choices, was OUTSTANDING. Having zero experience with marketing, or professional website creation, this part was extremely helpful to me and most needed to birth and ground my creations into being visible, professional and marketable!
Marketing and me were never friends before this program. However, I now see it as a necessary tool to be able to attract my SOUL clients, for them to be able to find me in the big ocean of services "out there" and receive the high quality Soul-aligned service I can provide them with.
If you are still wondering if you should work with Eugenia, I would say "Do not wait another day, as your Soul has brought you to Eugenia's world, and Souls know what they're doing! We just need to catch up with our Soul's guidance and match its pace (and frequency) to live the rest of our lives with greater MEANING, PASSION and EASE. And Eugenia will guide you there."
–  Tatiana Vilarea, transformational hypnotherapy specialist
"I can truly say I am a more evolved person because of Eugenia! I have finally figured out my niche, refined my offers, designed a whole new high-end program, and created a path for an incoming client to follow – no more guessing! Eugenia helped me  with market research and which exact words to use in my message to attract the right clients. I also, to my horror, realized that I was really bad at sales! I always thought that it was "wrong clients" and Eugenia showed me how the way I did it even the "right" clients wouldn't buy! Eugenia trained me in her heart-centered selling technique (we even designed a script together to help me not freeze during the sales conversations!) – and OMG, I was able to sign 4 new high-end clients into my new program! Thank you so much, Eugenia"
– Megan Lucius, dynamic career transformer
I chose to work with Eugenia because I knew I needed a different vision of my acupuncture practice to continue forward through the rest of my life. I wanted a slower pace, more time devoted to myself, and not be bound by a physical location. With Eugenia's guidance I now have that – I no longer tethered to the use of my needles, use my unique skill set, and provide an online business I can operate out of my home. 
Eugenia provides the rare opportunity of having the support of her energetic field holding you in the process.  For me, this allows my creative insights to flourish from a place of profound stability.  If I feel stuck, she interjects an idea that excites me and I can then run with it easily. What Eugenia offers isn't just general business acumen, her ideas are tailored specifically to my area of expertise and my unique needs.  Her support doesn't flinch no matter how fearful or uninspired you might appear.  She's there, rock solid for you!  
The biggest thing I received from ESS was a shift from a narrow perspective of who I am to a much larger one.  I've removed many of the limiting filters that I had put in place over the years, and realized how I've hemmed myself in, diluted my power and how this contributed to making much less of a contribution than I could.  Owning that changed perspective has leveraged me in not only my business life but my personal as well.  I am now far greater than who I was when I started ESS.
If you're on the fence as to starting ESS, I can suggest "don't hesitate!" – I wish I had been able to do this twenty years ago!  There's nothing more beautiful or gratifying than to feel competent enough to be pulling from a field full of all possibilities.    
– Barbara Hughes, acupuncturist & boundary integration specialist
I was coming up on my 10th year business anniversary when I started the ESS program: my company was not making the money I expected, and I was running it more like a hobby than a business.  At the same time I was personally taking care of everyone else instead of myself and my work. I was exhausted! 
At the end of the ESS program I had a clear understanding for what I was meant to do with my life, a new direction, more confidence, more energy, and I began to feel inspired again. Eugenia outlined for me a new way of thinking, and her ideas were so specific – they allowed my focus to be set on the love of Art and the Artists themselves instead of my Brick and Mortar store. I am now creating an exclusive "The Arts Club of Boston"! It is so fun putting it all together!
When I first talked to Eugenia about the ESS program I was a bit hesitant. I was ten years into my business and felt like I had tried all sectors, Wholesale, Retail, Trade shows; I majored in Marketing in College and I felt I knew all there was to know about Marketing, so I thought to myself, what else could I possible learn that I did not already know?… What I did learn working with Eugenia was that I really needed to have my work reflect 'me' as a person.  What I had been doing was following all the old methods that I had been taught and they weren't working. I was also giving things, time, and my power away…
Eugenia is a very direct and powerful woman and at the same time she is very kind and loves her clients.  It is a combination that is very effective.  When Eugenia first mentioned that I am meant to have an Arts Club I had no idea what she was talking about! I thought the idea was crazy! And now look at what I am doing and the direction my business is going! The biggest thing I learned in ESS is that my work is so necessary in the world today because Art and Artists need and deserve to be loved – and I am the person to do this! The ESS program has made me dig deeper for the sake of finding what I truly should be doing with my life.
Eugenia spent a lot of time with me and my work, posed the right questions and gave me so much feedback each week!  She made me take a good look at myself, my work area, who my clients are and should be, and she even created an exercise on respect for money that helped me take my business seriously!  So important!  Eugenia told me that a business is created in order to make money otherwise it is not a business – it is just a hobby –  and it is so true! I knew I had to make changes and she presented new practical ideas specifically for me. In the 6 months together, we worked a lot on copy for my business and dedicated time for creating a new website too. Eugenia's ideas were so instrumental in my recreating my business and she was flexible with how I wanted to implement them.
I so appreciate the fact that Eugenia showed me that there is the perfect client for me – one that will appreciate my services and the way I sell Art through my private Club.  This made me feel I have to put myself out there and show up, that I have a special niche market that is just right for me.
If you want to know what you should truly be doing with your work and you want someone to tell you directly what to do and how to do it, then Eugenia is the right person for you to work with. She will help you change the way you think about your business, the way you approach your work, and the way you look at your life!
– Judy Reilly, the Arts Club of Boston at JW Reilly-Boston
Ok, you've made it all the way to the bottom of this page - Congratulations 🙂 It is time to be brave
and choose the NEXT STEP for your business !
Entrepreneur Soul Strategy is BY INVITATION ONLY.
Click the button below to apply for a 30-min. no-obligation phone conversation.