wealth Energetics
& Self-Transformation

Avoid years of PRESSURE & FORCING yourself into ineffective strategies
by aligning your Life & Business with your unique Soul Design
so you do only what works for YOU.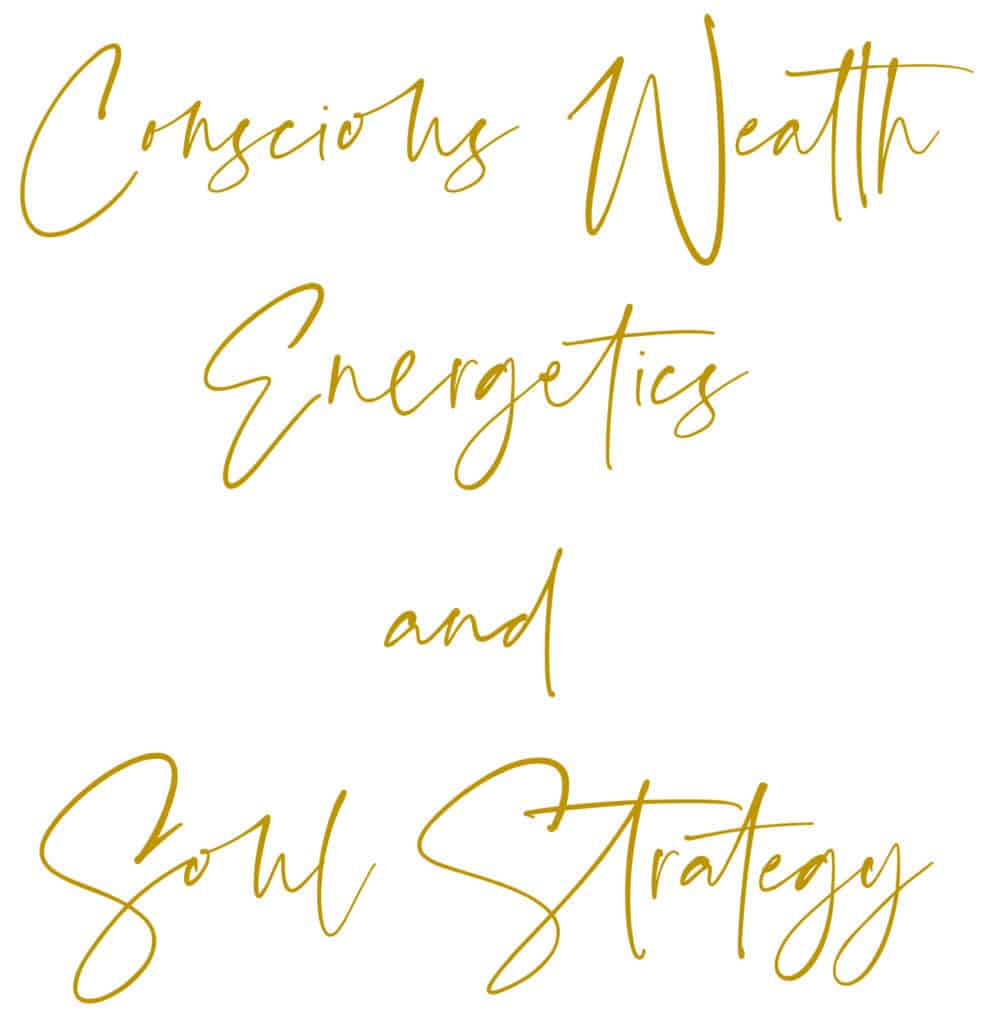 Soul Strategy & Wealth Energetics
SOUL-ALIGNED BUSINESS STRATEGY
Activate your Conscious Future & translate your multidimensional BUSINESS VISION into REALITY with Custom Business & Marketing strategies that are based on your unique SOUL DESIGN: get grounded in your PURPOSE and elevate yourself to attract more money & opportunities – while getting your spiritual needs met
& having space for self-care.
SELF-TRANSFORMATION ENERGETICS
Live INTENTIONALLY, master your consciousness, LOVE yourself better: CLICK HERE for COURSES
Live PURPOSEFULLY, HEAL yourself, hear your GUIDANCE & learn to TRUST it, clear self-sabotage, show up for your Soul MISSION in this lifetime and feel EMPOWERED & ABUNDANT.

Conscious business eneregetics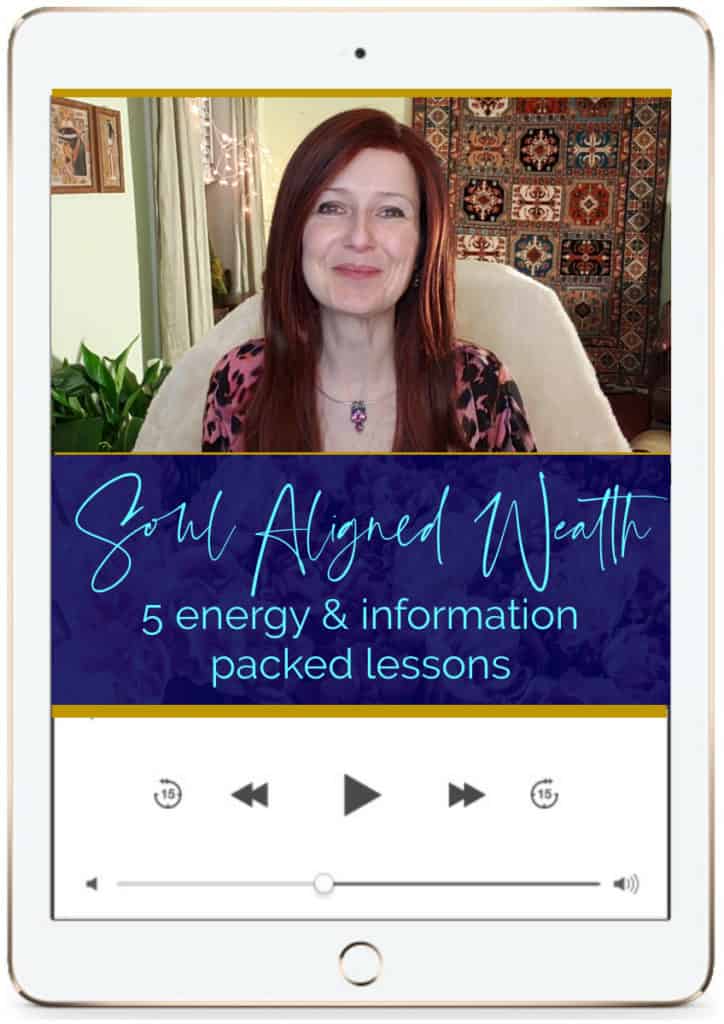 ♥ 5 value packed trainings
♥  5 incredible workbooks
♥  A clear strategy you can apply to your business right away.
5 energy & information packed lessons
to break through your biggest business bottlenecks
& create a clear path to a Soul-aligned 7-figure business
(without compromising your energy & natural flow)

HERE'S WHAT YOU'LL LEARN:
♥  Day 1: How to unlearn the mindset that's keeping you at 6 figures and reprogram your mind to 7 figures with LESS work.
♥  Day 2: My 3-step process to get insane clarity around what you should focus on to create next level, soul-aligned results
♥  Day 3: A simple shift to always be in flow, so you can avoid getting stuck and create anything you desire in your business at your own pace
♥ Day 4: I'll reveal the KEY to becoming the 7-figure business owner while sharing your message on a LARGER scale
♥  Day 5: My Conscious Future approach to getting the right people to see the value in your work and consistently selling out your high-ticket offers.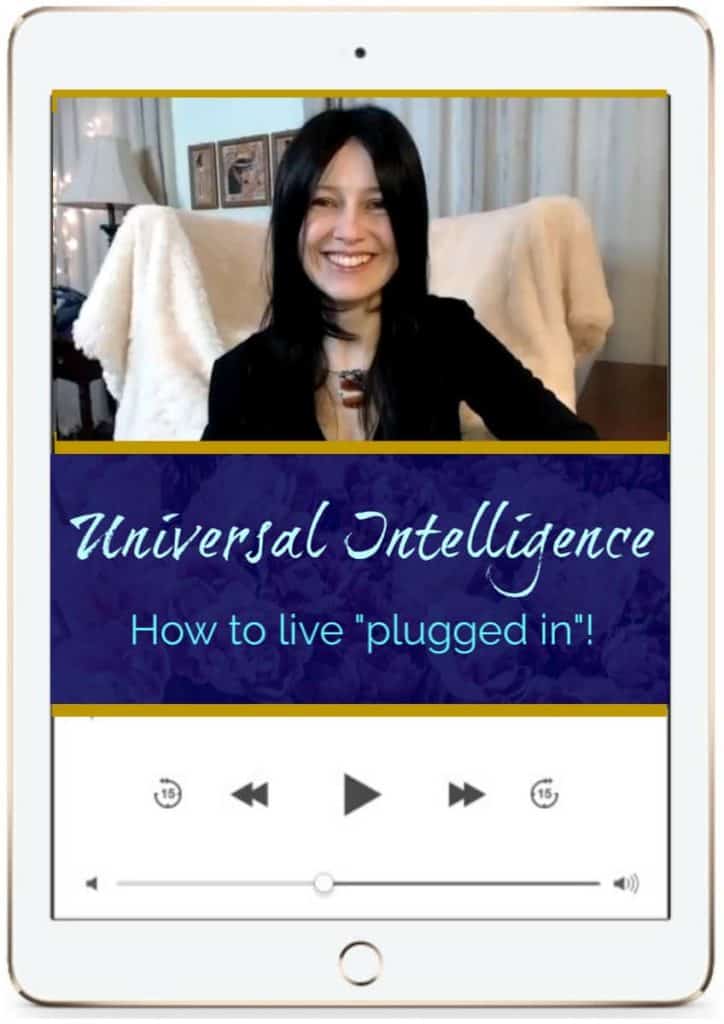 1-HOUR MASTERCLASS WEBINAR
Online Training with Eugenia Oganova
Born clairvoyant & conscious, I've been in telepathic communication with the Solar Council & multidimensional Guardians my whole life – and now I show you how to do it!
YOU ARE GOING TO DISCOVER:
Meet the Solar Council & experience their energy;
Stargates as energy spheres – what are they and how they work;
Multidimensional travel through these stargates;
Activate your internal technology – how this works;
Universal Intelligence – what is it and how to live plugged in;
Activate DNA wisdom codes – what you have pre-installed;
Internal and External technology – similarities and differences;
the 11th chakra membrane as an access portal to your own stargate;
6 requirements to access Universal Intelligence – you must know prerequisites for successful activation;
Extended MEDITATION with the Solar Council, energy ACTIVATION to access YOUR own path to the Universal Intelligence!
INCLUDES DOWNLOADABLE MP3 & MEDITATION PDF

What others say about this course...


What others say about this webinar...


Unifying multidimensional Wisdom with practical Life, Business & Marketing Strategies is my Superpower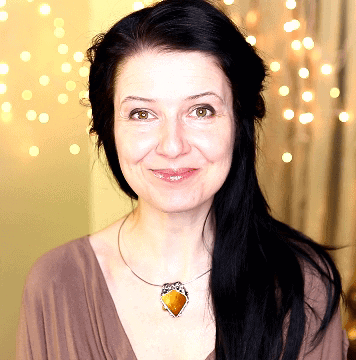 I'm an international Wealth Energetics Business & Marketing Coach for coaches, healers, and holistic health professionals who desire to fully step into their Soul Mission and live their Purpose through a profitable business. I create custom premium business, marketing & energetic strategies.
Self-transformation, Spiritual Entrepreneurship, Conscious Wealth and Transformational Healing therapy have been my life. From being born clairvoyant and multidimensionally connected, to working with clients since 14 years of age, to teaching all over the world, to international spiritual travel company, to a home-based Conscious Wealth Energetics training, Conscious Entrepreneurship and Business and Marketing practice.
Over the past 25+ years my clients have transformed their lives, 10x the value of their investment, and continue to shine their essence and activate more of their unique potential for income, joy and service.
I walk my talk. I will show you your blind spots, challenge you to keep expanding what you believe is possible for you, and offer direct and supportive guidance because I see all the aspects of the lifetime in the Quantum Field clearly and know exactly how to help you shift to the next level of your brilliance.
I'm an international Conscious Wealth Energetics Business & Marketing Coach for coaches, healers, and holistic health professionals who desire to fully step into their Soul Mission and live their Purpose through a profitable business. I create custom high-end business, marketing & energetic strategies so that you can attract your dream clients and uplevel to multiple 6-figures, without burning out or self-sacrificing.
I'm a Soul Strategist and a Self-Transformation expert with over two decades of expertise in spiritual therapy and conscious healing, and a best-selling author of 3 books.
Using an energy-based approach coupled with transformational psychology, extensive business and marketing knowledge, and my clairvoyant wisdom, I have created many programs that activate long-term core-level transformation in my clients.

What others say about Eugenia...
"I've had the privilege of working with Eugenia for a few years. She is a gentle and wise multidimensional guide. She has the rare gift of seeing beyond the illusions that keep us from being who we truly are. And with her rare abilities to see Higher Truth (with a capital T) and soul clarity, she can help you step fully into your personal power and highest potential. You'll find that everything has meaning, and from this place of Truth, you can embrace your life fully and joyfully. I recommend Eugenia with all my heart and soul!" – Elari O.
"I have worked with Eugenia for the past 11 years, and I am a much different, more grounded person today because of her guidance. Her knowledge is vast and her insights are keen. Eugenia has given me a new way of viewing the world, life events relationships, and my purpose. I highly recommend Eugenia to anyone who wants to feel more empowered or have a more positive impact in life." – Cindy P.
"Eugenia is an insightful writer, wonderful teacher, gives great personal counsel. I have known Eugenia to take complicated subjects and break them down in a way that brings immediate understanding as to why and how… and what to do to change or integrate each situation. As a healer she was able to help my child overcome his learning disability. As a counselor she helped me understand how to overcome and move thru some personal situations. As an author she guides her readers thru understanding energy and how it works, past, and present …..and how to achieve an inspired life." – Linda B.
"Eugenia, you are amazing! I learn so much from your ability to expand and "be with" all these multidimensional energies! What a great capacity you hold! Your wisdom and Clarity helped me feel confident and so much more grounded in my life! I can't believe how much better I feel! WOW!" -Alyson M.


Learn & Apply #WealthEnergetics to your Business
The CONSCIOUS FUTURE Mastermind
♦ You're a coach, healer, or a holistic health professional (acupuncturist, nutritionist, hypnotherapist, herbalist, etc.) ready to get grounded in your purpose and attract more money & opportunities WITHOUT sacrificing your spiritual needs or space for self-care.
♦ You've been on the personal growth journey for a while and you crave the next level of your spiritual transformation that will also enhance your business.
♦ You are an action-taker who is conscious, responsible and self-accountable (what I teach will work 100% but only if you do the work) and you are not only willing to make the external and internal changes – you are EXCITED to do it!
♦ You're very good at what you do, and now you are ready to not only get your business to the next $100k+ but to do it the way that fits you.
♦  You are searching for someone who can truly see you, and who can speak your language and help you weave business and marketing strategy with spiritual development, energetics and mindset.
♦ You're craving personalized support from a conscious coach and group support from a conscious community of women-entrepreneurs that you can fully belong to and be yourself in.
♦  Develop a Business Strategy that's aligned with your specific Soul Design and activates the energetics of freedom. I'll also help you fine-tune your Niche to match your ultimate Soul Mission.
♦  Discover your own unique Marketing Style that matches the energetics of your Soul Design and clear all marketing overwhelm (once and for all) – leading to deeper connection with your audience and more conversions
♦ Become extremely proficient at the energetics of using words (speaking + copywriting) so your premium clients are attracted towards you with ease (no formulas or cookie-cutter templates needed).
♦ Get super-ninja tactics for effective audience-building that matches your specific Soul Design so that you can stop trying to do "all the things" and instead upgrade your free gifts and mini-products into supercharged magnets for your Premium Offers. 
♦ Learn client converting techniques like webinars, challenges, livestreams, so that you can launch without pressure or confusion, no matter what marketing style you prefer.
♦   Feel confident talking with prospective clients using the energetics of Heart-Centered Selling Strategies so that you are able to coach your potential clients through any objections, out of their story and into seeing the value of working with you, without sounding salesy or sleazy.
♦  Master Wealth Energetics of the Future Self Creation so that you become who you are meant to be according to your Soul Contract and magnetize clients and opportunities that you desire out of the Quantum Field.
♦   Clean up money-karma, emotional self-sabotage, conditioned limitations, and persistent hidden negative habits so you can powerfully lead while attracting and holding onto your money, and enjoy the business that works for you!
Designed for coaches, healers, and other service-based women-entrepreneurs who are already making SIX FIGURES  in their business and are looking to take it to the next level without burn-out so they can CREATIVELY LEAD  & do it THEIR WAY. 
♦ You are a confident person that is already successful but you KNOW there is MORE for you – your Soul is calling.
♦ You are done playing small and ready to really SHOW UP and SERVE as you are meant to.
♦ You know it's your time to pivot from the old to the new, and cash in by attracting your IDEAL clients.
♦  You desire to uplevel your business via CORRECT for YOU type of marketing vs doing "all the things".
♦ You want to orient your business around YOUR unique needs to have FREEDOM, Flow and Flexibility.
♦   Get clear on WHO YOU SERVE and WHY, and attract your dream clients.
♦   Raise your fees, CHARGE WHAT YOU'RE WORTH and no longer under-charge or over-deliver.
♦   "Package" your talents, add INCOME to your bank account while FREEING YOUR TIME.
♦   ALIGN what you do with your special SOUL MISSION and SERVE humanity through your UNIQUE SUPERPOWERS.
♦   Clear Marketing overwhelm by setting up an EFFICIENT STRATEGY so you know exactly what media, style, and topics to focus on.
♦   Clean up MONEY-KARMA and negative habits so you can POWERFULLY LEAD while attracting money.
♦   Feel CONFIDENT talking with prospective clients using HEART-CENTERED  SELLING STRATEGIES.
♦   ENJOY the BUSINESS that WORKS FOR YOU as you line up the puzzle pieces to match your overarching Soul Strategy adventure!
How to Create SUSTAINABLE Wealth in your coaching business vs Quick Wins
Why Quantum Leaps in your Business require Periods of Darkness 
The 7-figure secret to magnetizing EASE & FLOW into your business
How to Attract Dream Clients by activating your Soul Contracts 
Having to be Ready or be Perfect in Order to Show up 
Why you should only sell what you can hold within your field.
Raising your Energetic Standards as a Wealth Strategy
Energetics of Certainty and the Power of Self-Belief
How to Create Ease & Flow by Aligning your Biz to your Soul design
How to overcome fear of rejection to attract amazing clients
How to Attract Premium Clients you are Meant to Work with
Experiment Mindset for Imperfect Action
How to create SPACE in your calendar so you feel FREE in your Biz
The Secret KEY to capturing your client's attention
How to Successfully hold Boundaries with your Coaching Clients

Multidimensional Consciousness Shift
Our planet is a multidimensional Simulation which currently exists in two timelines simultaneously.
We are leaving the Lower 3D timeline of CONTROL, VICTIMNESS, FEARS, CRUELTY. Earth is expanding its range into the Higher 3D timeline, rejoining the galactic community of BALANCE, PEACE, EMPOWERMENT, and COOPERATION. This activates the paradigm shift in human collective consciousness – from fear to love.
We are the avant-garde of this change and our job is to amplify the Ascension Timeline of the Higher 3D Earth by being CLEAR, PURPOSEFUL, and UNCONDITIONALLY LOVING.
We are ALL ONE God Source!

you're ready to Live your Purpose

♦  Live a SOUL-DRIVEN life, guided by the Universe, make DECISIONS from the Higher Self;
♦  Create INNER SPACE so that you can hear your Soul GUIDANCE and receive ABUNDANCE;
♦  Step into INNER FREEDOM from habitual negative emotions and finally FEEL FREE;
♦ EXPRESS your Unique Brilliance and SHINE YOUR LIGHT;
♦ By transforming yourself you are transforming the world!
THE WORLD NEEDS US!

join my free facebook groups
So we can talk about this stuff!!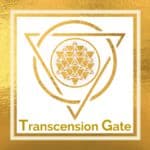 The information offered here in Transcension Gate is a composite of the direct personal knowledge that Eugenia Oganova had incarnated with in this lifetime, and countless direct telepathic communications with the Solar Council Kadishtu beings and many other multidimensional intelligences. The information is ongoing and is constantly being updated. Eugenia's Soul lineage has a direct link to the Sirian High Council and many other galactic groups, but as a human person she is not a member of any councils. Eugenia is NOT affiliated with or a follower/member of any established religious doctrine, any pre-set ascension modality, Law of One doctrine, any human/non-human claiming to be a Teacher within a "guru" model, and she is NOT a New Age Channeler (someone allowing entities to talk through her body). In the event that you choose to apply any of the information presented on this site for yourself, the result is your sole responsibility (Eugenia assumes no responsibility for your actions).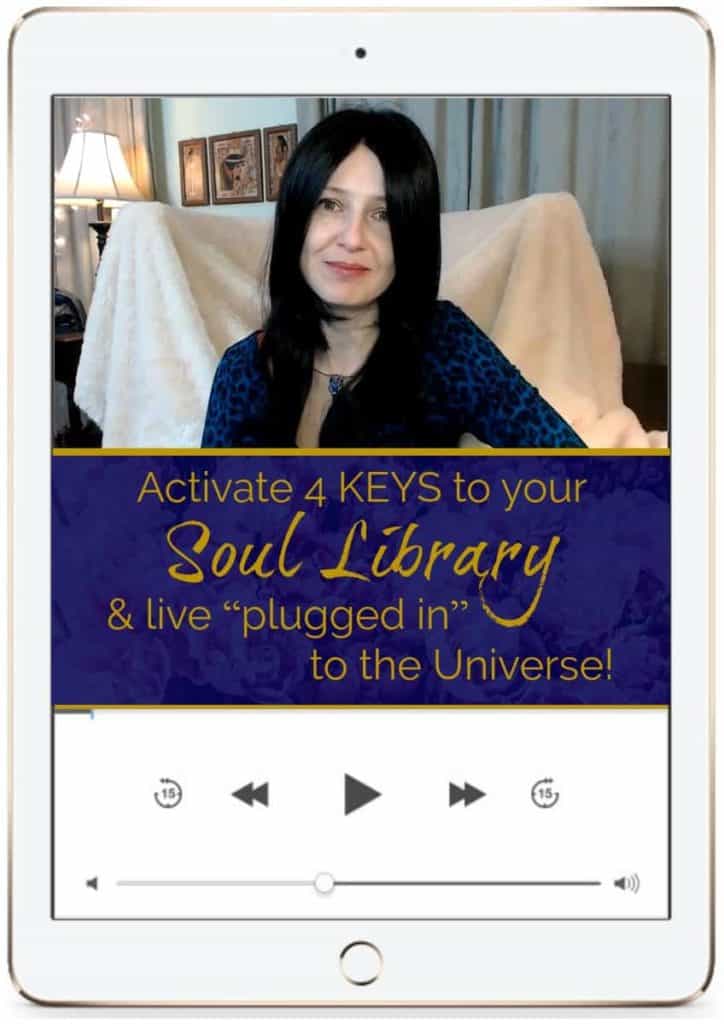 1-HOUR MASTERCLASS WEBINAR
Online Training with Eugenia Oganova
Born clairvoyant & conscious, I've been in telepathic communication with multidimensional intelligences my whole life – and now I can teach you how to access your own inner Soul Library!
YOU ARE GOING TO DISCOVER:
♦ The special 4 KEYS to unlock your Soul Library so that you can activate your gifts, and no longer struggle with feeling overwhelmed or that you don't matter, and instead live from your Soul Wisdom;
♦ 8 ways we sabotage the opening of our Soul Library and how to recognize these patterns;
♦ How your inner Soul Library connects you to the Universal KNOWLEDGE so you can draw from it and contribute to it;
♦ This webinar is energy-coded, especially the meditation (which you can practice over and over with different initial questions!);
♦ Experiential MEDITATION to ALIGN your 4 KEYS and OPEN your Soul Library today!
INCLUDES CHECKLIST & MEDITATION PDF
"Wow, this is such a great explanation of  how to get knowledge from the universe! I get so overwhelmed usually but I can totally see my sabotage – and I now know what to do about it! Thank you so much, Eugenia" – Susan G.
"Eugenia, this is such a great class! I didn't even know I have my own inner soul library and now I can actually pull information from it – planning to write a book this way! You are amazing and I love your relatable style of teaching. It helps me so much to see the examples you mention of what other people struggled with. This was sooo worth the money!!" – Judith M.
"OMG, now I know why I couldn't do it before – I would start from scarcity – Eugenia, this is HUGE! Thank you so much for this information – I can see what I need to change. I did the meditation 4 times now and every time get more and more answers. Wow!" – Melissa T.
"This was so useful! Eugenia, I just have to drop you a note – loved all the explanations, your clarity and how well you laid out what I need and how I sabotage (I can now catch myself easily!) And I now also understand finally what your Transcension Gate is about – wow! I will join soon!" – Jason O'M.