The Consciousness F.u.t.u.r.e. Method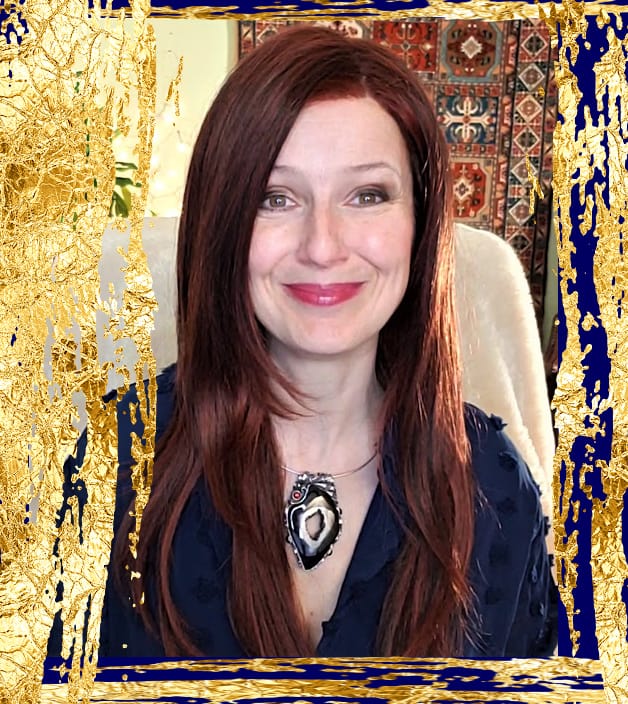 I know what it feels like to be curious about getting support from a mentor yet be unsure about whether their advice and approach is right for you. That's why I created this page: to help you understand more about my methodology and my conscious energetically-balanced approach to business.
In the next few pages you'll find information on:
💥 Who I am and exactly how my method, process and strategy helps you create Soul-aligned results;
💥 How to best prepare for the call and your exact next steps to come ready!
💥 Questions and answers about my Conscious F.U.T.U.R.E. mastermind so you are clear on all the details.
Ready? Let's go!

First, a little about me...
I was born clairvoyant, clairsentient and non-neurotypical – this means I see energy, timelines, possibilities, people's Soul Design, karmic lessons, and non-physical beings. I am also a highly grounded, practical, efficient, and proactive person, I am able to process incredible amounts of linear and non-linear information at the same time.
I'm an autodidact who studied psychology, theosophy, ancient history, holistic healing techniques of many cultures, biology, anatomy, fine art, design, cosmology and quantum physics in addition to business, marketing and sales. I have traveled to 26 countries and taught my methodology across the world.
I learned to work hard from an early age – at 14 y.o. I began to see paying clients for healing and personal transformation. At 16 I immigrated to USA, worked 3 jobs to put myself through college… and did one-off healing sessions for $80 per hour. Soon after college I had a booked-out healing practice because I am great at what I do – but… I was working 12-hour days 6 days per week. As a typical over-achiever type A personality, I was pushing hard (had a yearlong wait list to work with me privately), and I taught multidimensional self-mastery workshops all over the world (took people to the rarest sacred sites on the planet!) – I was making $186k per year and… I was exhausted.
Many of my clients were entrepreneurs – I was advising them on anything from their energetics and mindset to their business strategy, positioning and messaging (I didn't know it was called that at the time!) Eventually I burned out because this was NOT sustainable!
I went on a mission of learning how to transition into a PREMIUM coaching model. I spent thousands of dollars every year (because I was so determined) on high level coaches, looking for the solution, trying to find this "right way"… If I didn't get this right, I would not only be stuck at the lower income, but I will have to remain working hard, probably burn out, and then not be able to serve my
clients at all.
At first, I was excited. I learned so many PROVEN strategies! But then I started to get worried because not all of these things worked for me. Maybe you're at the same place right now where I was then – struggling to make it work…
This was frustrating and emotionally traumatizing – I succeeded in other parts of my life, I worked so hard at this, and I knew I wanted to have the freedom and a business that allowed me space for self-care and creative innovation, but I just couldn't figure out how to make it happen with these rigid masculine strategies, complex 20-step funnels, or exhausting launches of new offers every single month… That was NOT what I signed up for!
I knew I was unique, perhaps too different, and what I realized was that I needed a conscious spiritual approach to my business. I realized that I was SEPARATING business from my conscious understanding of reality!
I found that there was a way to do high-end coaching WITHOUT having to push, having to force yourself into stuff that someone else told you, and instead get into  the multiple-6  & 7-figures naturally.

I invented the Conscious F.U.T.U.R.E. Method™
>> When I applied it, I was able to generate $132k in 90 days;
>> And went on scaling to $500k+ income;
>> And became a self-made millionaire.
What I had to shift were my beliefs about what is possible, how I was talking and embodying the energetics about my offer, and how I was selling it.
The reason I tell you this story – how hard it was for me – because if I could do it, you can do it.
The clients I work with are highly self-aware people who know that they're meant to transform this world and be
the consciousness leaders on this planet.
They just were missing the guidance on how to elevate their business to premium level and speak to the correct clients while being in spiritual integrity.
♦ You might be able to create amazing magic, but have NO business strategy and have difficulty articulating the value of your "intangible" work and thus can't get paid well for it;
♦ You might have your intuition voice buried under the voice of the mind, over-complicating your business and working way too hard, doing too many things, without proper alignment to scale.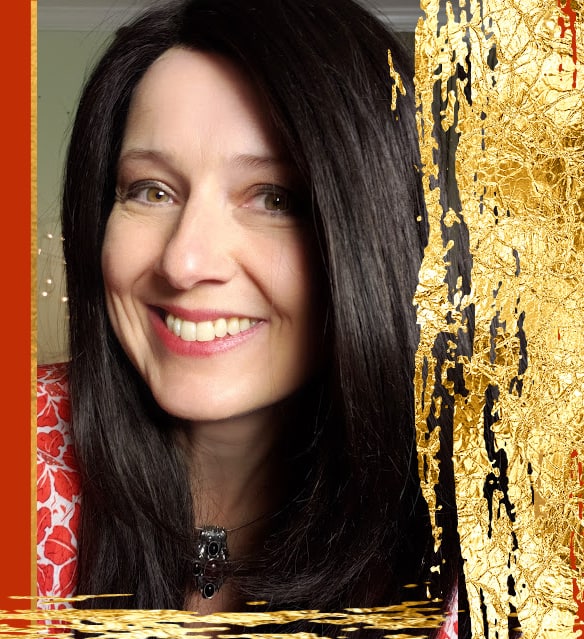 Before we dive in, is this you?
♦ You want to be influential and change the world for the better, you're a highly self-aware spiritually-mature person who've always been a high-achiever – you don't give up till you succeed.
♦ As a spiritual Coach, a Healer, or a Personal Transformation Mentor, you feel you were born "on the Mission" to elevate the consciousness of this planet and accelerate your own evolution through your Soul Work.
♦ You want to deeply transform lives and attract more high-ticket premium clients, more opportunities and more money WITHOUT compromising on your integrity or self-care needs.
♦ In order to do that, you've realized that you need to run your business in the way that fits YOU, and learn to Message about and Sell your Premium level Offers with correct 'feminine' Energetics and 'masculine' Strategy, so you can standout online and attract amazing soulmate clients naturally.
          However…
♦ While you're amazing at what you do, you're unclear about what to focus your efforts on, so you keep following standard cookie-cutter strategies that only make you work harder.
♦ You have some social media presence and you've been signing new clients, but its either not consistent or you know you should be getting paid more – you've yet to find a marketing strategy that fits you, so you end up doing "all the things" or "nothing" at all.
♦ You care deeply about your clients and over-deliver on your promises, but in the process of being compassionate, you might forget your boundaries which then leaves you exhausted, frustrated and undervalued.
♦ At the end of the day, you go to bed feeling frustrated and secretly insecure, wondering if you'll ever be able to elevate your business to a higher level WITHOUT forcing yourself to be someone you're not!
             I get it…

I believe you shouldn't have to contort yourself into a pretzel to attract high-ticket clients and get paid well for your Soul Work.
It's simply NOT ok for you to not have the space and flow you need because you are too busy trying to do this someone else's way.
I also get how hard it can be to not know HOW to do this in a way that feels right, and instead constantly trying to follow cookie-cutter advice that seems to work perfectly for everyone else but you!
♥

I have helped many leaders, coaches, healers just like you to upgrade into premium coaching model – so you can design your whole Business and Marketing to meet your needs! – and avoid years of pressure and forcing yourself into ineffective strategies, accelerate personal transformation, and Quantum-leap your coaching business.
Here's the thing…
While business strategy is essential and is one of my specialties, without someone who can help you re-wire your brain and energetics for success and hold space for your internal multidimensional transformation as you step into your next level… no strategy will get you results.
This is why I created a unique methodology that weaves masculine Business and Marketing strategies with feminine Quantum Energetics that help you embody deep internal shifts so you can set up the effective foundation to scale your business to multiple 6-figures and more with ease.

The Conscious F.U.T.U.R.E. Method™
Using my Conscious F.U.T.U.R.E. Method™, I guide you through a series of specific steps to help you go from unclear, over-worked, and frustrated with your Business and Marketing to experience of freedom and clarity in client and opportunities attraction, WITHOUT sacrificing your spiritual needs or self-care.
♥ Free yourself from limitations, confusion, and exhaustion by uncovering your unique Soul Design so you can step into your natural rhythm to attract & hold more Wealth.
♥ Uncover & embody your Soul Expertise to stand out in your unique brilliance that is easily recognized – by you fully BE-ing yourself.
♥ Transform your Business strategy – offers, sales, delivery – into a smooth system of spaciousness, flow, and ease – with space for self-care and creative flow.
♥ Upgrade your Marketing strategy to confidently and effectively speak your message in a way that feels natural to you to activate a consistent flow of premium soulmate clients.
♥ Release the Energetic Blocks that are standing between you and a multi-6 or 7-figure Business, expand your Wealth capacity, and position yourself to get paid consistently.
♥ Elevate your frequency and powerfully shift your internal state to Quantum leap into the ultimate timeline of your Future and the most fulfilled version of you.

Here are some things to contemplate:
1. What beliefs that you're aware of are holding you back from stepping into your next level?
2. What patterns do you find yourself repeating that you are ready to break through?
3. How committed are you to facing and changing these old beliefs so you can be fully financially resourced for your doing Soul Work and contribute to the world?
4. Are you clear on what your Soul Expertise is? How is it reflected in your marketing message?
5. Are you able to articulate what makes you unique and different in the world in a way that your potential clients can understand and are compelled to respond to? What words do you use?
6. Are you speaking to the specific audience that desires your Soul Work and can afford it?
7. Are you clear on what their needs and desires are and how you fit in?
8. Do you have a premium signature offer? Is the price truly reflecting the transformation you help create? What is the main outcome of this offer?
9. What are the tangible results your clients experience by the end of this offer?
10. What's the current retention rate for your clients?
11. If you asked your clients, can they name the main problem you helped them solve? [rate on a scale of 1 (not at all) to 10 (absolutely)]
12. Are you creating content intentionally, and rotating through different types of content, or are you posting sporadically whenever inspiration hits?
13. Are you consistently selling in your content, with integrity and in a way that lights you up, or are you avoiding selling? Why?
14. What is your current lead generation strategy? Does it fit you and feel natural and good?
15. How does a client go from finding you online to investing in your offer? Do you have a way to filter non-ideal clients?
16. Do you know how to sell high-ticket offers? What's the framework of your sales conversation? How confident are you in handling objections?
Now breathe! ♥ These questions can bring up a few "OMG, what have I been doing?!" thoughts… Don't worry, I got you.
You've been invited to this special-access-only activation page.
This means we have have energetic alignment and I know you to be a spiritually mature integrous person, an expert at your work.
I look forward to supporting your journey so you can scale your business knowing exactly how to replicate your results over and over again and feel good doing it! 
Take care of this so we can start right away!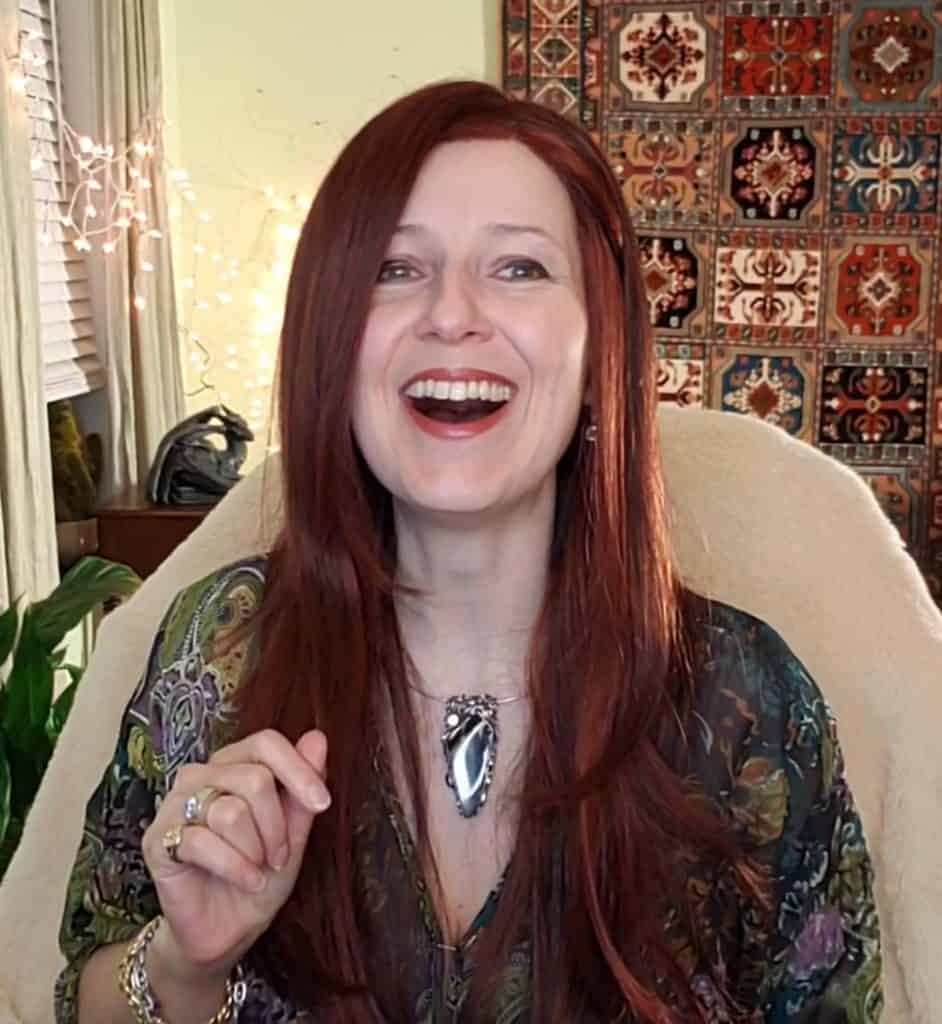 ♥ I am very grounded practical guide that also can see your Soul Design, your Mission, and what is the best way to execute it.
♥ I use effective Business, Marketing, Visibility and Sales strategies, paired with the Energetics, Mindset, and lots of my own non-linear methods that are tailored specifically to what you are meant to do.
♥ I save you years of pressure and forcing yourself into ineffective strategies by aligning you to your natural way, so that you can fully share your gifts and get paid well for them – but do so your own way.
♥ I activate momentum, catalyze awakening, and help you upgrade your perception that accelerates transformation and collapses timelines of decades into days.

Stevie Calista [Soul Blueprint Astrologer] went from over-working & undervaluing herself at $200 sessions to generating $22k in just 3 months!
Kristy Garnet [Herbalist & Holistic Empowerment Mentor] corporate executive turned entrepreneur, went from $80 sessions to multi-6-figures!
Viktorija Sage [Magnetic Leadership Catalyst & Visionary Strategist] got clear on her Methodology & Marketing, closed $32k in just 3 months!
Garbielle Parrott-Clamp [Radiant Vision Soul Leadership Coach] from struggling to sell $100 sessions to a $12k offer with ease & confidence!
Jennifer Redden [Emotional Mastery Mentor] went through a deep personal upgrade into a REAL business that is Soul-aligned & profitable.
Heidi McGill [Radical Empowerment Coach] went from working for free & undervaluing her gifts to selling $10k offer over and over ($30k in a few weeks).
Soochen Low [Creative Power Business Alchemist] upleveled herself & her business into Premium strategy & Pricing with Soul-aligned Messaging.
Lisa Hall [Soul Resonance Mentor] went from over-working in psychotherapy practice to premium offers generating 6+ figures with LESS work (plus $46k in re-enrollment!)
Janese Ulani [Kahuna Wisdom Keeper] went from not having any words to describe her work to high-ticket program & being invited to speak on Podcasts.
Frequently Asked Questions:
Ok, you've made it all the way to the bottom of this page - Congratulations 🙂
CONSCIOUS F.U.T.U.R.E. Mastermind is BY INVITATION ONLY.
If you're on this page, you've been personally invited.
Take care of this so we can start right away!