Thank you for inquiring about the course
The 2019 Soul Lineage Course is currently FULL & registration is closed.
Meanwhile enjoy this webinar below:
The four keys to your Soul Library
Please enter your info below to go to the sign up page:
By clicking this button you consent to allow Eugenia Oganova to email you free gifts and updates. NO spam. You can unsubscribe at any time.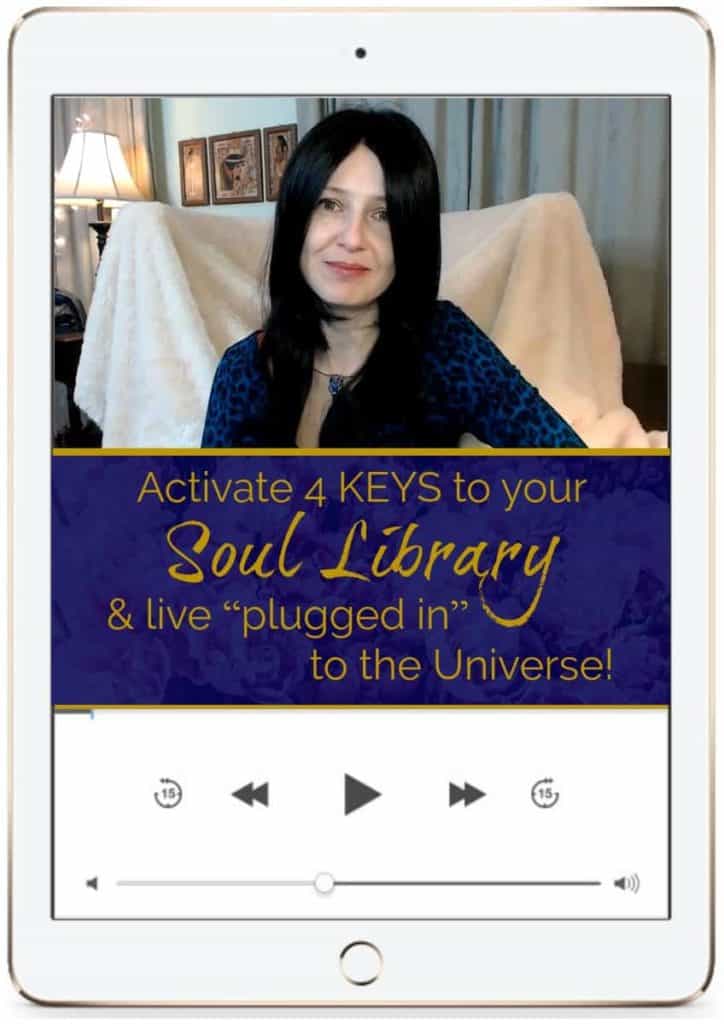 INCLUDES CHECKLIST & MEDITATION PDF
1-HOUR MASTERCLASS WEBINAR
Online Training with Eugenia Oganova
Born clairvoyant & conscious, I've been in telepathic communication with multidimensional intelligences my whole life – and now I can teach you how to access your own inner Soul Library!
YOU ARE GOING TO DISCOVER:
♦ The special 4 KEYS to unlock your Soul Library so that you no longer struggle with feeling overwhelmed or that you don't matter, and instead live from your Soul Wisdom;
♦ 8 way we sabotage these 4 keys from opening the Soul Library and how to recognize these patterns;
♦ How your INNER Soul Library CONNECTS you to the Universal KNOWLEDGE and how you CONTRIBUTE to it;
♦ This webinar is energy-coded, especially the meditation (which you can practice over and over with different initial questions!);
♦ Experiential MEDITATION to ALIGN your 4 KEYS and OPEN your Soul Library today!